Kevin Durant's Jeep Wrangler and Lincoln Continental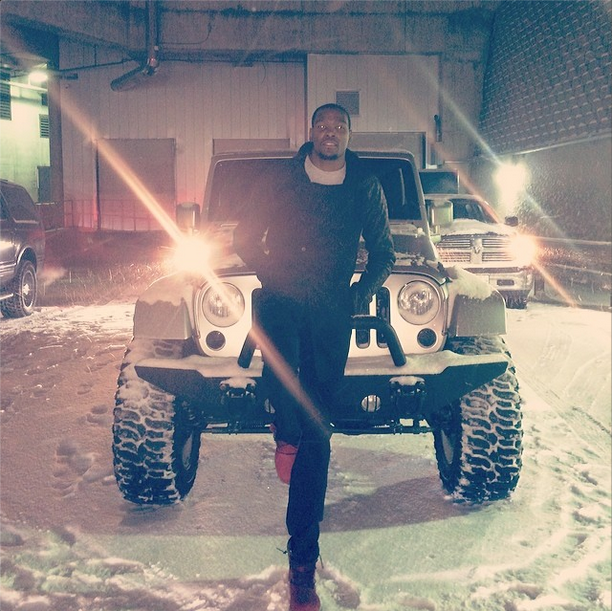 Oklahoma City Thunder's Kevin Durant needs to get to work whether it's snowing or not and millions of people will notice if he's late, so during the NBA season he drives a custom Jeep Wrangler. Kevin Durant's Jeep Wrangler has a custom front bumper, offroad tires, and looks to be lifted.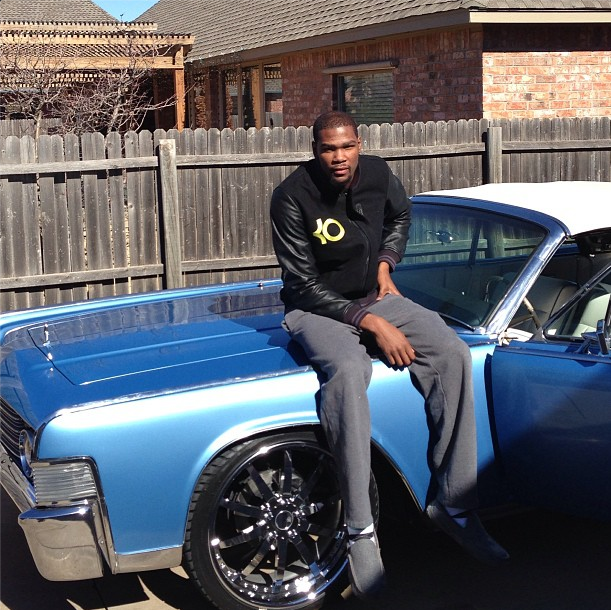 In nicer weather, Kevin Durant drives a classic Lincoln Continental convertible on some flashy chrome rims.
Kevin Durant is in good company owning a Wrangler. Arnold Schwarzenegger's son has a burly Wrangler, Teyana Taylor has a drab green military style Wrangler, Blake Anderson has an American Flag painted Wrangler, David Beckham has a blacked out Wrangler that matches Dwayne Wade's murdered out Wrangler, Justin Timberlake has a Wrangler Rubicon and Jay-Z rolls with the top down in his Wrangler.
Images via Kevin Durant's Instagram.