Angel Eyed Demon – 2015 Dodge Challenger Will Have Angel Eye Headlights Standard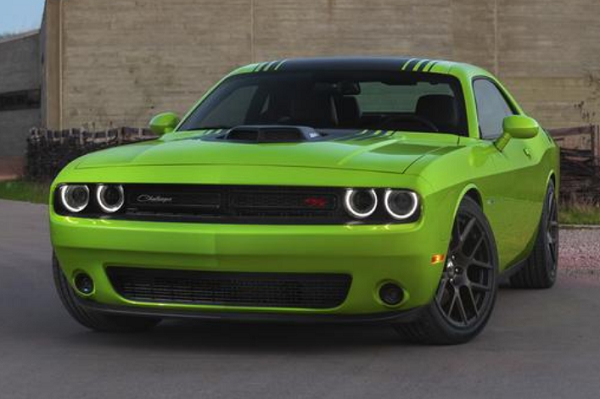 Shaker hoods, retro wheels and 400+ horsepower are all old news in the modern muscle car world, so Dodge needed something else to set the 2015 Challenger apart from the competition. The redesigned 2015 Dodge Challenger will get angel eye lights (the ring-style lights with no center you've seen on custom cars, usually in some ridiculous and questionably legal color) in addition to other upgrades.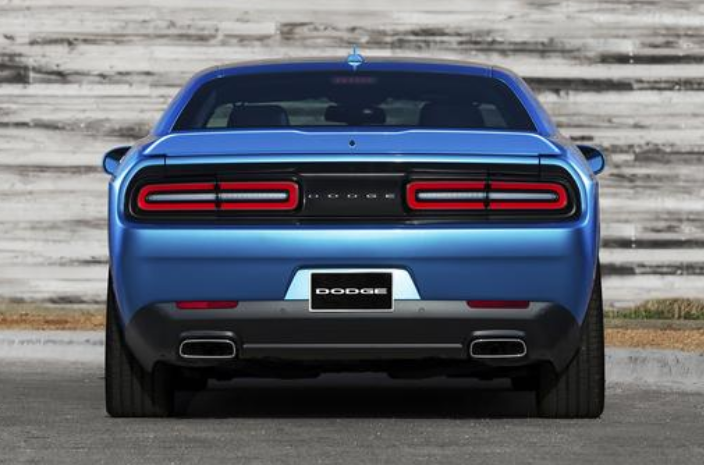 The most exciting update to the 2015 Dodge Challenger (aside from the angel eye headlights) is the eight-speed automatic transmission now available with any engine. The eight-speed automatic should give V6 Challengers over 30-mpg along with a sub-six-second 0-60 time. V8 powered Challengers will probably be in the high 20s for gas mileage and below five-seconds 0-60.
Dodge is also touting the return of the shaker hood, an intake scoop attached to the engine that juts through the hood and shakes along with the engine.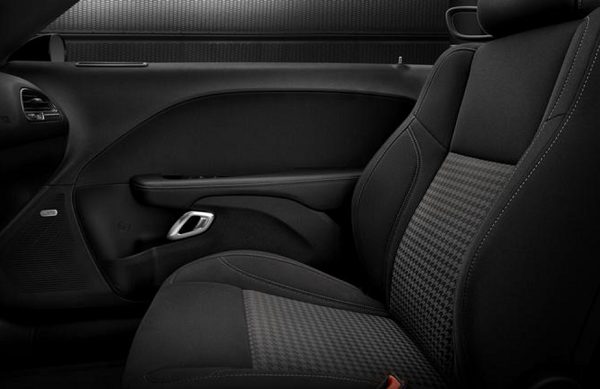 Dodge is doubling down on the retro with interior options like houndstooth (shown above) and red leather and exterior paint options like Sublime Green and B5 Blue.
The 2015 Dodge Challenger will beat the also redesigned (and not nearly as good looking) 2015 Charger to dealer lots. The 2015 Challenger will arrive in the third quarter of 2014.
Images via Chrysler.