2016 Ford Mustang Shelby GT350 Details Revealed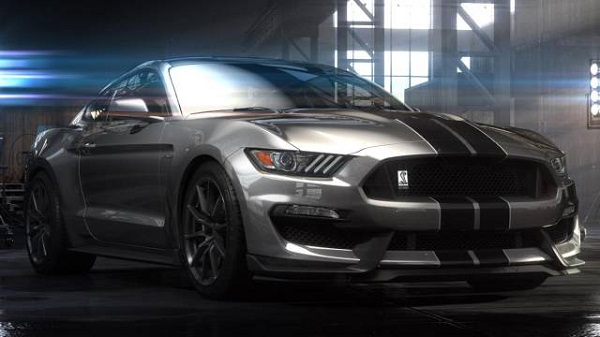 Details have been revealed about the first Shelby Mustang that Carol Shelby won't get to see in person. The new generation of Mustang is a pretty big change from the last one physically, and the Shelby's mechanical changes will be huge too.
First off, the new Shelby GT350 will have a flat-plane crankshaft, which will give it the angelic exhaust note you hear in the video above. A flat-plane crankshaft revs up quicker than a normal split crank like you'll find on most V8 cars of non-Italian origin. In addition to revving faster, the flat-crank design can survive a higher redline, which means the new Shelby won't be an old-school stump puller.
The high revving Shelby GT350 will be a 5.2-liter engine with a six-speed manual transmission routed through a Torsen LSD with an optional differential cooler. Six-piston Brembo brakes with 15.5-inch front and 15-inch rear rotors will stop the Shelby GT350's 19-inch wheels. A MagneRide suspension will mean that even with huge wheels and tiny tires, the GT350 might qualify as streetable.
Source: The Truth About Cars