Chris Brown's Lamborghini Gets Tattooed
Chris Brown has a history of customizing his Lamborghini Gallardo every so often to suit his mood at the moment.
First he painted the Lamborghini to look like a Hotwheels car, which was pretty awesome. Next he painted the car in camouflage based on a Nike Air Foamposite sneaker, which was less interesting. After that, the Lamborghini got a pretty run of the mill blue paint job that still looked beautiful. Now the Gallardo has been customized by a tattoo artist with Tupac lyrics painted onto the body.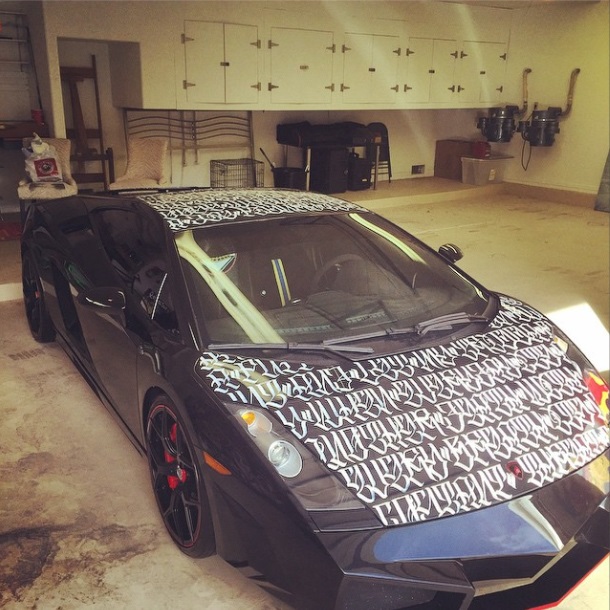 If you can read any of the lyrics enough to tell what song it might be, please comment below and let us know.
Source: Chris Brown's Instagram