Mazda CX-3 Subcompact Crossover Will Take on Nissan Juke, Honda HR-V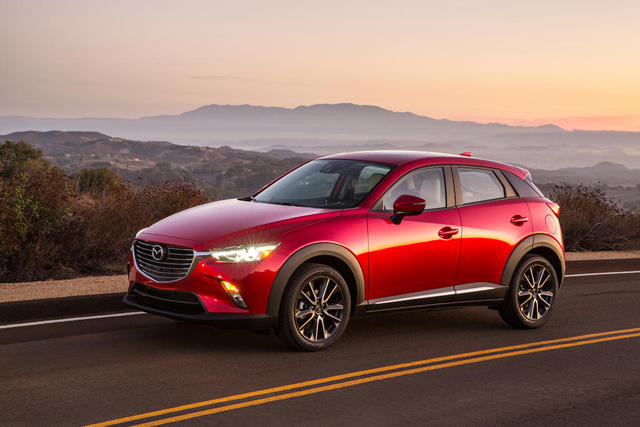 Mazda's CX-3 subcompact crossover SUV has been revealed at the LA Auto Show. The Mazda CX-3 will compete with the Mini Countryman, Subaru XV Crosstrek, Nissan Juke, Jeep Renegade, Chevrolet Trax, and Honda HR-V. The car is actually great looking, unlike a lot of crossovers. Instead of a bulbous mix of a hatchback and an SUV, the CX-3's long hood gives it an almost shooting brake look.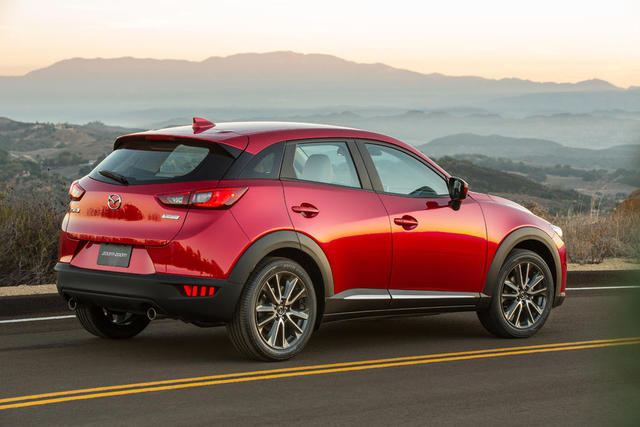 The 2016 Mazda CX-3 will be powered by a 155-horsepower 2.0-liter Skyactiv engine. All-wheel drive will be optional. A six-speed automatic transmission will be standard with front-wheel drive or all-wheel drive. Mazda's Skyactiv technology should give the CX-3 close to 40-mpg. The Mazda CX-3 should weigh in between the Mazda3's 2,919-lbs and the Mazda CX-5's 3,291-lbs.
Source: The Truth About Cars