Chris Brown's Lamborghini gets a Camo Paint Job Inspired By a Shoe
When you're rich, you can do just about whatever you want, so why wouldn't you bring your quarter-million dollar Lamborghini into a shop along with a shoe and say "paint my car to match the shoe?" The only reason I can think of is because you're boring.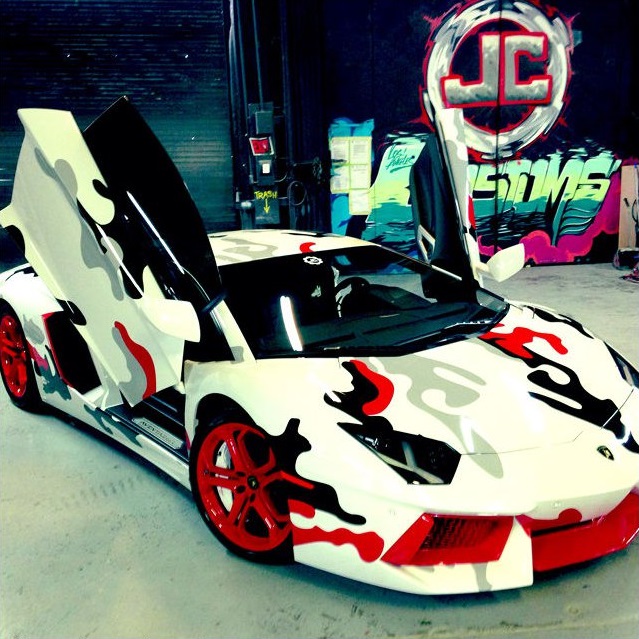 Chris Brown isn't boring. He went to JC Customz in Bellflower, California and asked them to make his Lamborghini Gallardo to match a Nike Air Foamposite sneaker. The hand painted camouflage took four weeks to finish, according to TMZ. Chris Brown reportedly loved the paint job and repaid the guys at JC Customz with a little art of his own – a graffiti monster that Brown has made his signature.
Chris Brown recently painted his Gallardo to look like a hot wheels car, which was pretty awesome. He has also had a fighter plane themed paint job on the Gallardo. This is much more interesting than the murdered out Porsche 911 Turbo Chris Brown crashed while trying to avoid the paparazzi, but do you think it looks better?
Image via thechrisbrownchannel.com.