2016 Honda HR-V Subcompact Crossover Ready to Take On Juke, Countryman, Renegade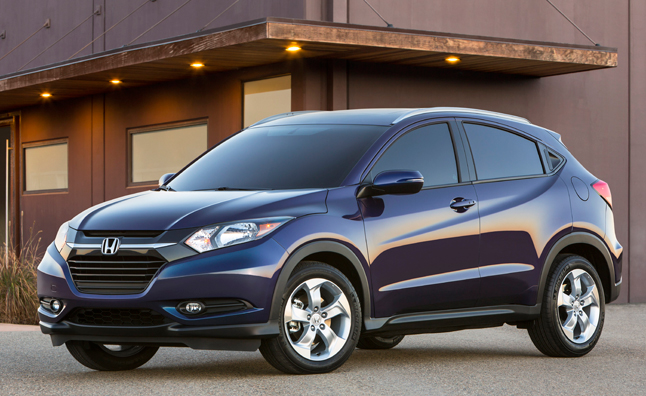 Honda has revealed the upcoming 2016 HR-V subcompact crossover that will slot below the CR-V in size and price and offer SUV ride height with a compact car's ability to park in really small spaces.
Honda hasn't released specs on the HR-V, but don't be too surprised if it looks a bit like the Fit on paper. The Fit's 130-horsepower 1.5-liter four-cylinder engine would be pretty competitive in the subcompact market. A sub-$20,000 starting price is possible, but with Honda's brand cache, the HR-V might be able to command a price a bit higher than the Juke and Renegade and closer to the Countryman's $22,000 starting price.
While most cars grow exponentially larger with time (see the Honda Accord and Civic) Honda has remained remarkably true to the original CR-V's size, the car has only grown one inch wider since it launched in America in 1995 and is still the same 178-inches long. Still, Honda has a long standing reputation as THE small car company, and with the Nissan Juke, Mini Countryman, Jeep Renegade and upcoming Chevrolet Trax all offering SUV height with a subcompact's size, Honda is behind the pack on this one.
Source: The Truth About Cars