Tyga's Rova – Tyga Gets a New Matte Red Range Rover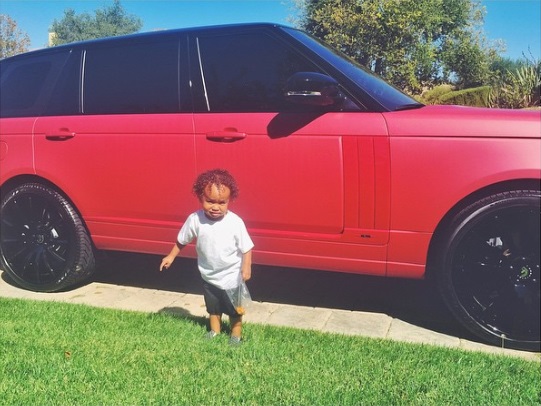 Tyga just bought a new Range Rover to drive the kids around in since there isn't much room for strollers and child seats in his Lamborghini or his Mercedes SLS. Tyga isn't one to ride around in stock cars, his Lamborghini Aventador and his Mercedes-Benz SLS are both wrapped in rose gold. I instead of a flashy gold coat on this Range Rover, he went with a matte red wrap.
The Range Rover starts at $84,000 for the short wheelbase model and $106,000 for the long wheelbase, and a long wheelbase Autobiography edition goes for $143,000, so Tyga isn't exactly pinching pennies even when he isn't driving around in supercars.
Source: Tyga's Instagram