Tyga's Cars Are Back Together Now That Crashed Aventador Has Been Repaired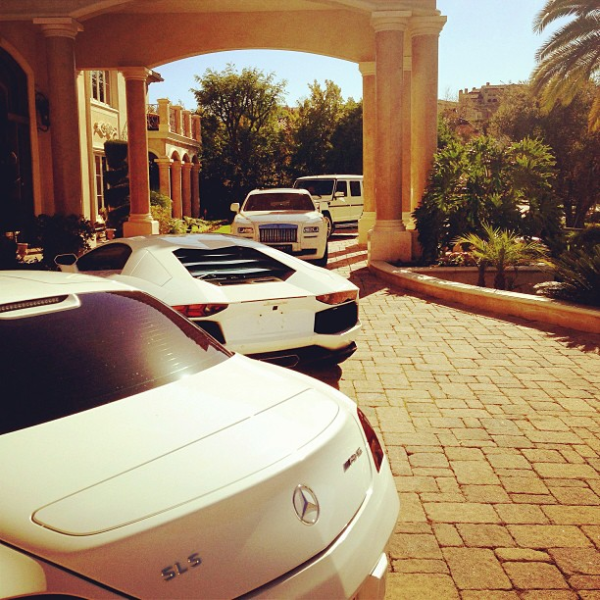 Rapper Tyga recently posted this picture of his driveway and he definitely has good taste. In addition to the white Lamborghini Aventador that Tyga crashed, and apparently has been repaired (or it was totaled and he got an identical one), Tyga has a Mercedes-Benz G-Class, a Rolls Royce and a Mercedes-Benz SLS.
Tyga recently crashed the Aventador, so it looks like it's been repaired. Tyga was actually pretty lucky that there were no guard rails so his Lamborghini didn't crash into anything and got to come to a slower stop than the guard rail would have allowed.
As I said in the last story, you can't hate Tyga for his cars (or wrecking them) because he's got the humility to post his crash publicly. Most people would make excuses about sand on the road or invisible pelicans to look manly and wouldn't admit that they just crashed.
Image via Celebrity Cars Blog.