Amber Rose's Can-Am Spyders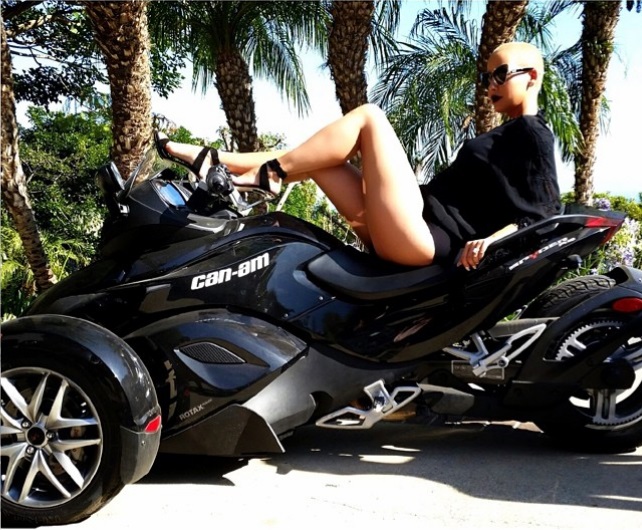 Model, fashion designer, actress, singer, and soon to be ex wife of Wiz Khalifa Amber Rose is a fan of open air driving but not of balancing. Amber Rose drives a Can-Am Spyder, the three wheeled motorcycle that gives you all the feeling of the wind in your hair (or scalp in Amber's case) without the instability of a motorcycle.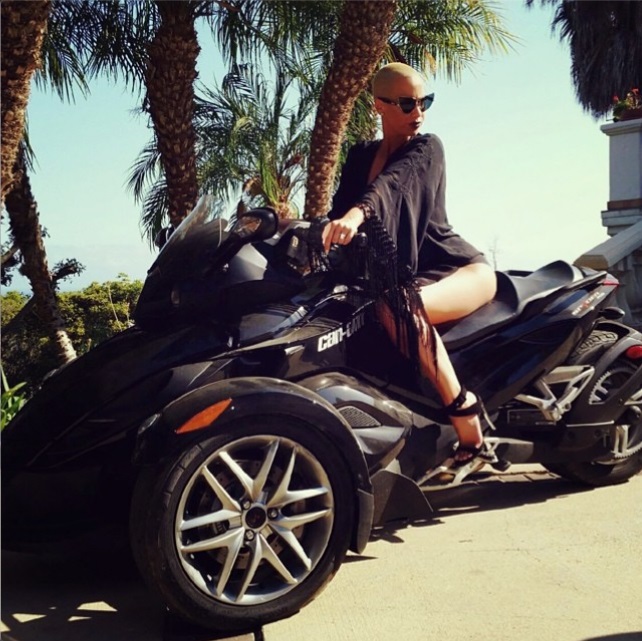 Amber Rose isn't the only celebrity that loves the Can-Am Spyder. Justin Beiber, Miley Cyrus and Paris Hilton all drive Can-Am Spyders.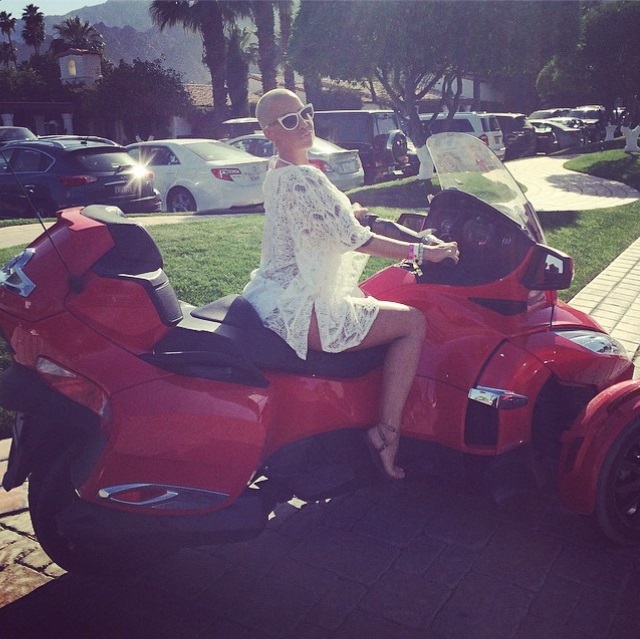 All images via Amber Rose's Instagram