Jamaal Charles' Lamborghini Gallardo
Jamaal Charles has been deactivated for tonight's game vs the Miami Dolphins, but his car game is definitely active.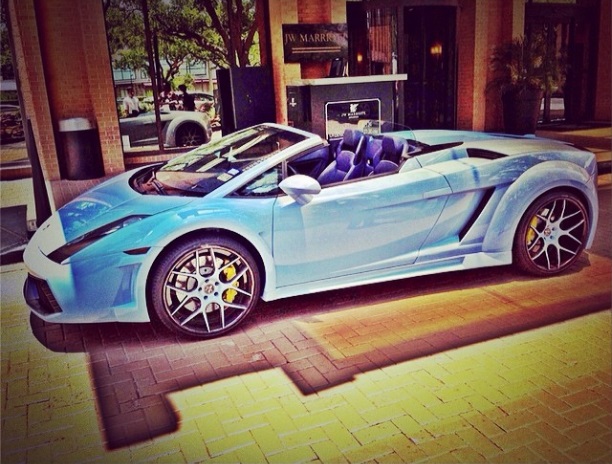 Jamaal Charles has a light blue Lamborghini Gallardo which is obviously his favorite car. He posted this picture to Instagram with the caption "Hate to leave my wife & babies at home for the weekend but I've neglected my other baby #BlueIvy!! She been sittin in Houston for almost a year!! J Charles miss you too! Can't wait."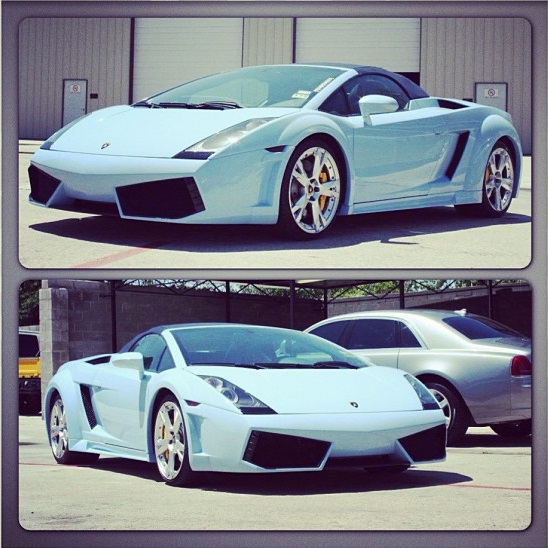 And another couple shots of the beautiful baby blue Gallardo convertible.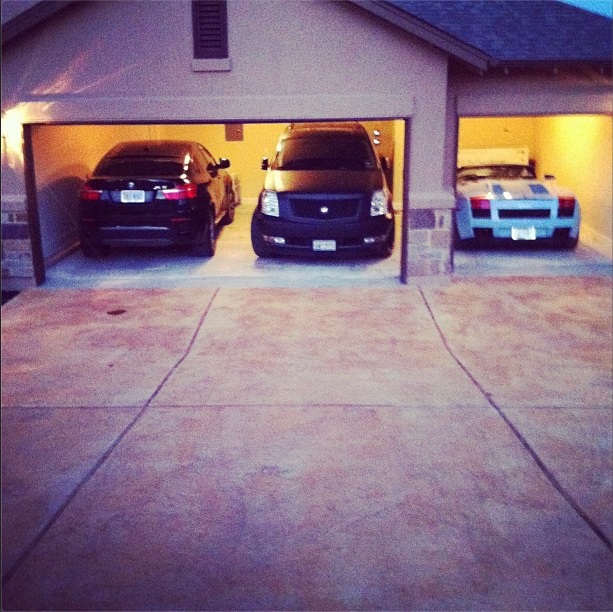 Here is Jamaal Charles' car collection in his garage, the Lamborghini gets its own room (of course, can't have anyone bumping into it) while the Escalade and X6 share a room.