Tyga's Rose Gold Lamborghini Aventador
Tyga's Lamborghini Aventador roadster has had an interesting life. While most Lamborghinis are housed in climate controlled garages 350 days a year and only taken out to dinner or to cruise by the beach and show off, Tyga drives his fast. Sometimes faster than he can handle, like when he spun the Aventador off the road.
Since Tyga got his Aventador back, he's posted pictures to his Instagram of the Lambo sitting in his driveway with the rest of his collection, a Mercedes G-Class, Mercedes SLS AMG, and a Rolls Royce.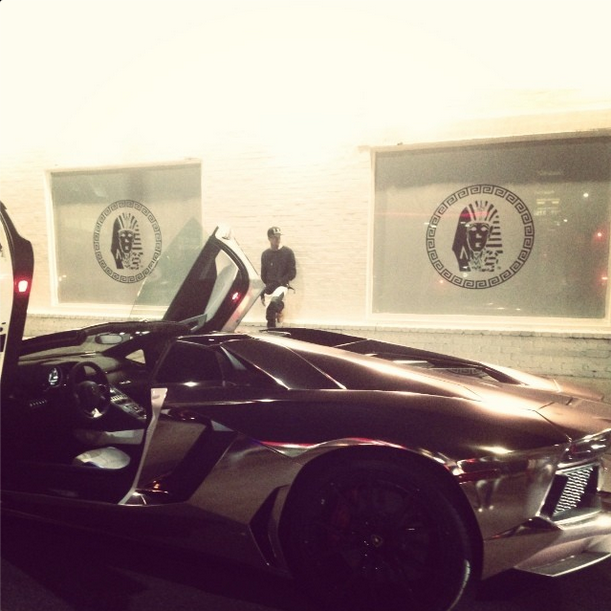 Image via Tyga's Instagram
It looks like Tyga has gotten tired of the all-white car collection, he had his Lamborghini Aventador refinished in Rose Gold. The rose gold Aventador was done by West Coast Customs and Tyga calls it his King Tut Rose Gold Roadster.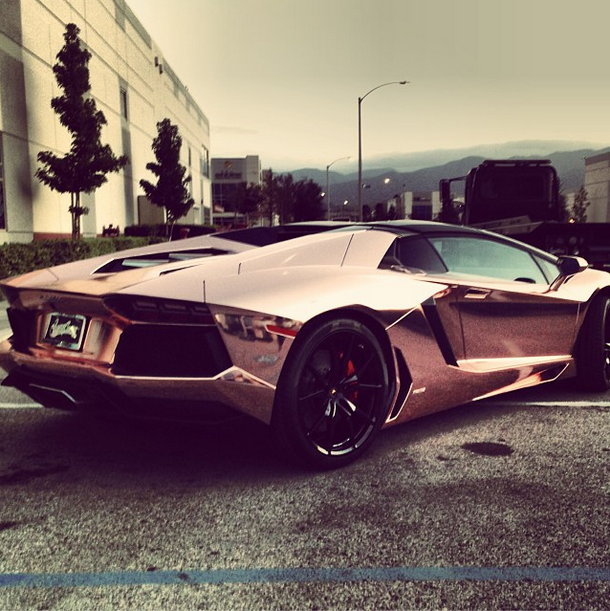 Image via Tyga's Instagram