One way consumers can save money on auto maintenance costs is by comparison shopping and calling several dealerships and independent shops, according to a new analysis in Consumer Reports' Annual Auto issue.
"Consumers are feeling the pinch these days, but with a little detective work, they can save hundreds, while still taking proper care of their vehicles," said Rik Paul, automotive editor at Consumer Reports.
Consumer Reports' Annual Auto Issue will be on newsstands from March 3 to May 4 and online at
www.ConsumerReports.org
.
5 Auto Service Rip-Offs
1. Flushing the engine or transmission. Those are common ways for dealers to pad their maintenance bills. Automakers recommend against flushing the engine.
2. Automatically charging for "severe" maintenance. Some shops assume you need the car's severe-use maintenance service, which typically involves changing filters and fluids more frequently than the regular service schedule recommends. See your owner's manual for details; most drivers need to follow only the normal schedule.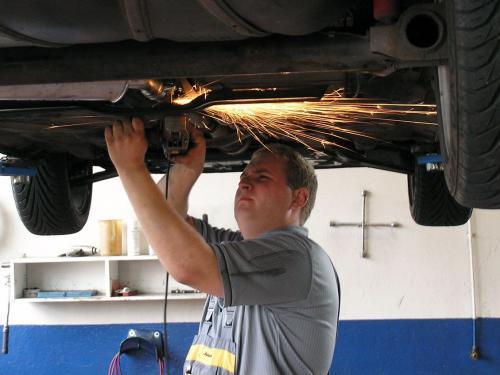 3. Frequently replacing different parts. A mechanic who keeps charging you to replace different parts to solve the same problem is probably having trouble diagnosing your car. Even if the mistake is an honest one, you shouldn't have to pay for it. Ask the mechanic to refund the cost of the first repair, which probably wasn't necessary. Otherwise, replace the mechanic.
4. Replacing the same part over and over again. That might indicate shoddy workmanship or a poor-quality part; neither should cost you extra. The Internet makes it easy to see whether a model is prone to certain problems. Search for your model in forums. Check the National Highway Traffic Safety Administration's Web site (www.nhtsa.dot.gov) for automaker service bulletins and consumer complaints. Also, check www.ConsumerReports.org and click on Cars, then Car Forums, then John's Tool Box.
5. Insisting that only dealerships can perform maintenance. Legally, you can have maintenance performed at any mechanic without affecting your warranty. Just keep thorough records in case of a warranty claim. The only services that need to be performed at dealerships are warranty repairs, recalls, or post-warranty work that you want the manufacturer to pay for.
Source: Consumer Reports