Consumer Reports' Top 10 Picks for 2009
If you're in the market for a new car, you should check out this list just released by Consumer Reports. The magazine tested more than 300 vehicles at its Auto Test Center to come up with the top picks for 2009.
Reliability is such a huge factor right now in car shoppers' vehicle considerations, especially since more consumers are keeping their cars longer when they do buy a car.
Consumer Reports' 2009 Top Picks (by category)
SMALL SEDAN: Hyundai Elantra SE ($18,695)
MIDSIZED SUV: Toyota Highlander ($26,000 to $41,000)
PICKUP TRUCK: Chevrolet Avalanche ($36,000 to $47,000)
BEST OVERALL VEHICLE: Lexus LS 460 ($64,000 to $77,000)
FAMILY SEDAN: Honda Accord ($21,000 to $31,000)
UPSCALE SEDAN: Infiniti G37 (33,000 to $36,000, formerly G35)
FUN TO DRIVE: Mazda MX-5 Miata ($22,000 to $29,000)
SMALL SUV: Toyota RAV4 ($23,000 to $30,000)
MINIVAN: Toyota Sienna ($26,000 to $38,000)
GREEN CAR: Toyota Prius ($22,000 to $24,000)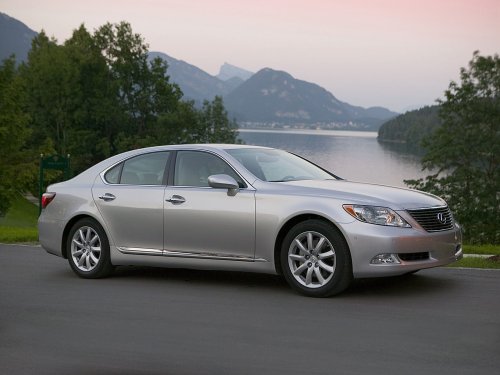 The Lexus LS 460 was named "best overall vehicle" by Consumer Reports.
According to Consumer Reports:
"Consumer Reports' Top Picks are the best all-around models in their categories and must meet stringent road test, reliability, and safety requirements. Each Top Pick scores at or near the top of its category among more than 300 vehicles Consumer Reports recently tested at its Auto Test Center; has average or better predicted reliability (based on the problems subscribers reported on more than 1.4 million vehicles in Consumer Reports' Annual Auto Survey), and performed adequately in overall safety if tested by the government or insurance industry. In addition, each model must offer electronic stability control (ESC), a proven lifesaving safety feature, as standard equipment or as a readily available option."