Aaron Paul's 1969 Ford Torino Overheats at Need For Speed Premier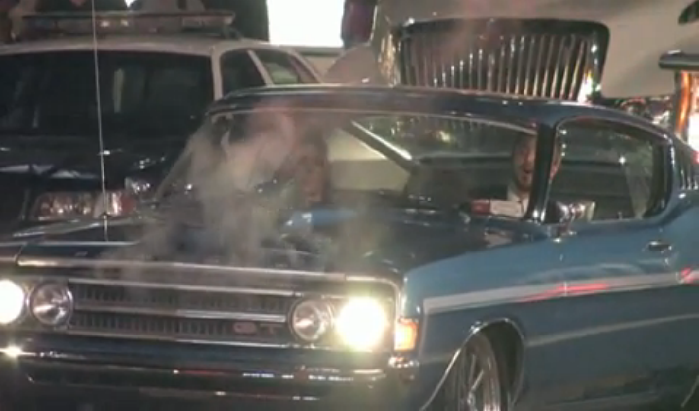 Aaron Paul drove a 1969 Ford Torino GT to the premier of the Need For Speed movie – pretty cool. The car overheated just before Paul got to the red carpet – not so cool.
Aaron Paul drives this 1969 Torino during the Need For Speed movie (though he switches it for some more modern sports cars, including a custom Mustang, during the film) and he said it never had a problem during filming.
Aaron Paul was idling up to the red carpet for the Need for Speed Premier in a 1969 Ford Torino GT when steam started spilling from the hood. Paul got out of the car and laughed about the almost break down, saying "the car was about to blow up! I don't know why, that never happened during the entire shoot."
Image via TMZ.