The 2014 Alfa Romeo 4C has been revealed and Alfa Romeo has built the car that the Lotus Elise should have been: a 1/2-scale exotic car. With a mid-mounted turbocharged engine, the lightweight 2014 Alfa Romeo 4C should give the Mercedes-Benz SLK, Porsche Boxster and BMW Z4 a run for their money, assuming it's priced to compete and ends up with a convertible option. If not, cross-shopping the Porsche Cayman and the Alfa 4C will make for a fun weekend.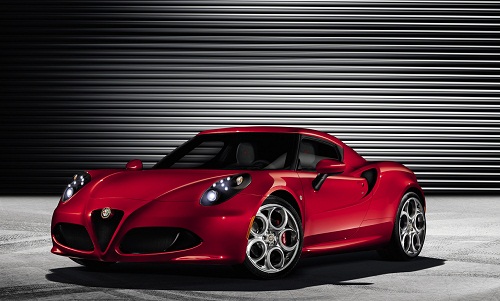 The 2014 Alfa 4C will be the first car of Alfa Romeo's re-launch in America when it goes on sale this year, followed at some point by the Mazda Miata based New Alfa Romeo Spyder. Alfa has not officially announced its plans for the United States, but if the rest of the lineup is half as exciting as the 4C, it should be interesting to see. Alfa has not announced pricing yet on the 4C.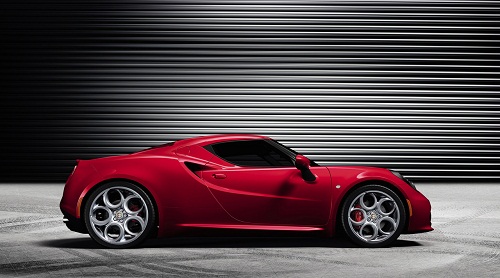 The 2014 Alfa Romeo 4C will use a 1.75-liter turbocharged four-cylinder engine called the 1750 Turbo Petrol engine in Alfa's press release. According to Alfaromeopress.com, that engine will have 240-hp and 236 lb-ft of torque. Alfa claims the car will have a 4kg/hp ratio, which would put it at 2,116-lbs with the 240-hp engine.A 300-hp version is rumored.
Images via Autoblog.