Ashton Kutcher Drives a Couple Green Cars and a Red Ferrari
Ashton Kutcher will be starring in the movie Jobs, about the life of Steve Jobs, which comes out August 16. Ashton has turned his celebrity and wealth into a career in technology, so he admired Jobs and his career for a long time.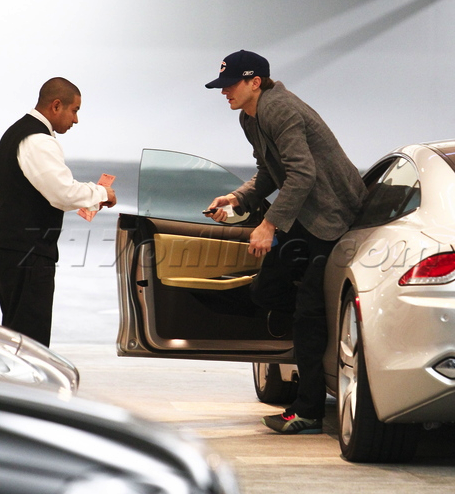 Ashton Kutcher is environmentally conscious, and his car choices prove that. Kutcher has a Fisker Karma, the $100,000 electric car with over 400 horsepower and 900 lb-ft of torque. The Karma uses the same style gasoline generator as the Chevy Volt to provide extra range when the batteries run out.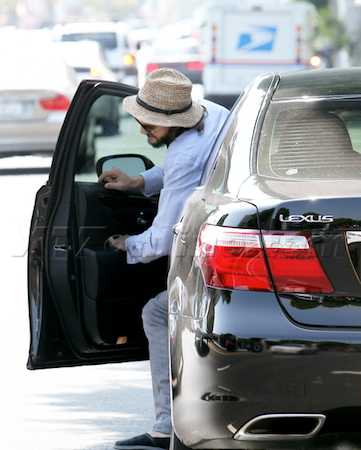 When he needs a more comfortable ride (the Karma has so little interior space the EPA classified it as a subcompact) Ashton Kutcher also has a Lexus LS600h, the $120,000 luxury car with a 5.0-liter V8 engine.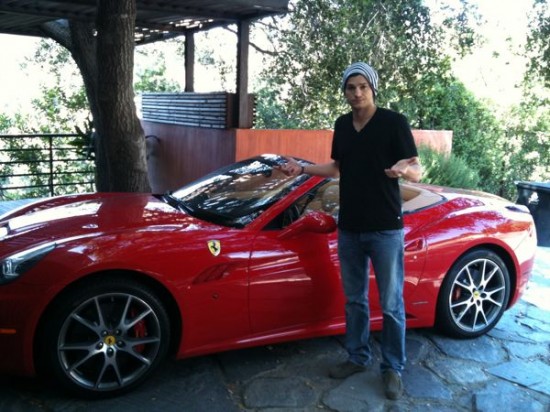 Steve Jobs himself drove a Mercedes-Benz SL, and like the man he's playing, Ashton Kutcher has a bit of a lead foot. Kutcher has a Ferrari California convertible. The Ferrari California is pretty similar to the SL with a front mounted 454-hp V8 engine (Ferarris are legendary for their mid mounted engines).
Images via Celebrity Cars Blog.