Audi Offers Discounted Leases in November
Audi has lease deals on four models in November during its Season of Audi Event. Audi's lease deals require several thousand dollars at lease signing, but the monthly payments are reasonable for a luxury vehicle. The leases are 42 months long and are good through Jan. 4, 2011.
The 2011 Audi A4 can be leased for $349 a month with $2,594 due at signing. Although this is $10 a month more than last month's incentive, you need $1,409 less at signing.
For $529 a month, shoppers can lease a 2011 Audi Q5 SUV with $3,194 at signing. This is a better deal than last month on the Q5. It is $10 a month cheaper and you'll pay $539 less at lease signing.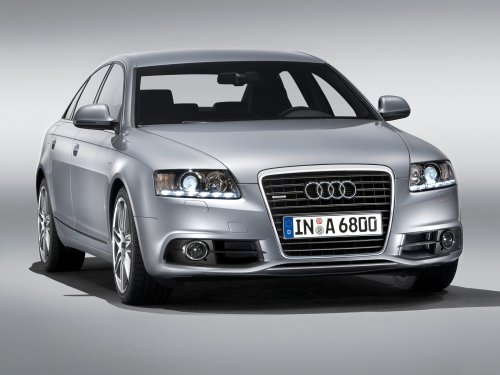 The 2011 A6 (pictured above) is $539 a month with $3,394 due at signing. The A6 is also a better lease deal in November. It is $20 a month cheaper and requires a $559 smaller down payment.
Audi's 2011 Q7 SUV is available for $619 a month with $3,913 at lease signing. The Q7 is $10 a month cheaper in November and you'll need $10 less at signing. This isn't a significant savings over last month, but you will save $430 total over the lease term.
Audi is also offering auto loan rates starting at 0.9 to 3.4 percent on select certified pre-owned vehicles in November when you finance through Audi Financial Services. Audi will also make your first scheduled monthly car loan payment through this incentive. Audi Q7 and A8/S8 models are eligible for a maximum payment of $900, and all other models (excluding R8) are eligible for a maximum payment of $600.
Incentives listed are for the southeast region. They may differ depending on where you live. Check Audi's site to find the incentives in your area.