2011 Buick Regal Named Car of the Year by NADAguides
The 2011 Buick Regal was named "Car of the Year" by NADAguides, whose website provides vehicle pricing and information, at the Los Angeles International Auto Show.
"The Buick Regal beat 10 other contenders that were up for this award based upon performance, impressive styling and design, fuel ratings, safety features and cost of ownership all at a very competitive price point; not to mention the revolutionizing effect the Buick Regal has had on the Buick brand," said Troy Snyder, director of product development for NADAguides.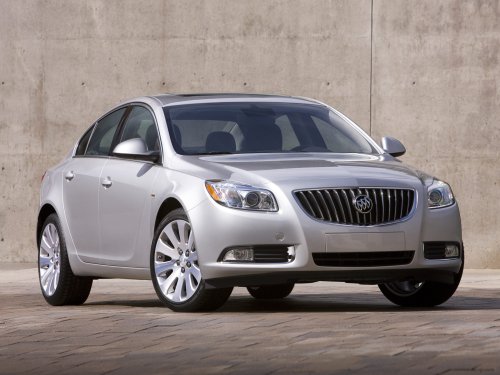 The 2011 Buick Regal sedan is part of Buick's revamped lineup, and is being marketed to younger buyers to attract them to the brand, which has been popular among older buyers for years.
"We're honored that NADAguides has recognized the 2011 Buick Regal as their car of the year," said John Schwegman, U.S. vice president of Buick & GMC marketing. "This award confirms the growing momentum building around Buick. The Regal delivers a dynamic driving experience that competes with the best import sport sedans in the mid-size sport car segment. Moreover, this smart, sleek, top-safety-rated car is helping to attract new customers to the Buick brand."
The 2011 Buick Regal starts at $26,254. In November, the Regal CXL can be leased with $0 due at signing through Buick's Holiday Event promotion. The sign and drive lease is 39 months long with monthly payments of $291. The Regal can also be purchased with 0 percent auto loan financing and no monthly payments until spring for qualified buyers.