ALG: Subaru, Infiniti Have Highest Residual Value
ALG, a company that provides vehicle residual values and depreciation data, announced the winners of its 12th annual Residual Value Awards, which recognize vehicles that are predicted to keep the highest value of their MSRP after three years.
Subaru was the winner among mainstream automotive brands, while Infiniti won among luxury brands. Subaru also won this award last year. Infiniti won in 2008. Subaru was also named the 2011 brand with the best resale value by Kelley Blue Book.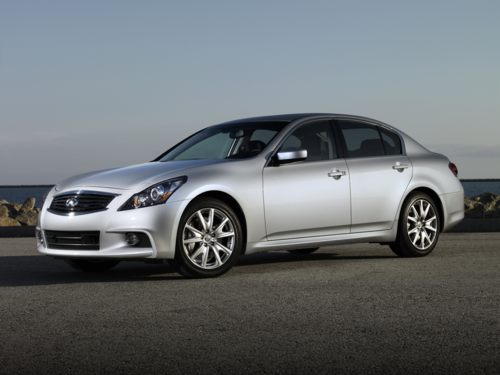 Infiniti vehicles have the highest residual value among luxury brands.
"High residual values are a key indicator of a brand's health and contribute to driving increased profitability," said Raj Sundaram, senior vice president, Solutions Group and ALG. "The movements within our 2011 rankings suggest that more OEMs are committed to improving residuals, and that the awards in the future will be even more competitive based on the strides the Korean and domestic manufacturers are making."
ALG (Automotive Lease Guide) based its Residual Value Awards on 2011 model-year vehicles' segment competition, historical vehicle performance and industry trends.
Residual value is important if you're considering leasing a vehicle. Since you're essentially renting the vehicle during a lease, the price you pay to lease it during the term is based on the residual value, or future value, among other things. The residual value tells the leasing company what the vehicle will be worth at the end of the lease term. The residual value is then subtracted from the price of the vehicle to determine the total amount you'll make lease payments on. Vehicles with higher residual values cost less to lease, since more money is being deducted from the price.
Mainstream Brand Residual Value Rankings:
1. Subaru
2. Honda
3. Mazda
4. Volkswagen
5. Nissan
6. Toyota
7. Hyundai
Luxury Brand Residual Value Rankings:
1. Infiniti
2. Acura
3. Lexus
4. Audi
Segment Winners:
Sub-compact car –
Honda Fit
Compact car –
Hyundai Elantra
Mid-size car –
Subaru Legacy
Full-size car –
Nissan Maxima
Sporty car –
MINI Cooper Countryman
Alternative powertrain –
Volkswagen Golf TDI
Compact utility –
Subaru Forester
Mid-size utility –
Subaru Outback
Full-size utility –
Mazda CX-9
Mid-size pickup –
Toyota Tacoma
Full-size pickup –
Ford F-Series Super Duty
Near-luxury car –
Acura TL
Luxury car –
Lexus LS 460
Luxury sports car –
Nissan GT-R
Luxury alt-fuel –
Mercedes-Benz E 350 BlueTec
Luxury compact utility –
BMW X3
Luxury mid-size utility –
Land Rover Range Rover Sport
Luxury full-size utility –
Infiniti QX56