Audi Offering $1,000 Extra Cash for your Clunker
Audi has announced that during the month of August, any customer who trades in a vehicle using the Cash for Clunkers program will receive an additional $1,000 off their new car. That means $5,500 off the price of a new Audi if you're using the cash for Clunkers rebate, which is pretty substantial for a luxury brand.
Audi's $1,000 Cash for Clunkers rebate is available on the 2009 A3 2.0t, A4 sedan, Avant (wagon) and Cabriolet models with the 2.0t engine, the TT roadster and coupe 2.0t, and the Q5. Audi is also offering the special on some leftover 2008 models, the A3 2.0t, the A4 in sedan, Avant or Cabriolet bodystyles with the 2.0t engine, as well as TT coupes and Roadsters.
Keep in mind when you're shopping for a car that even though you're getting $5,500 off an Audi, you still have room to negotiate the price, especially if you're buying a leftover 2008 model.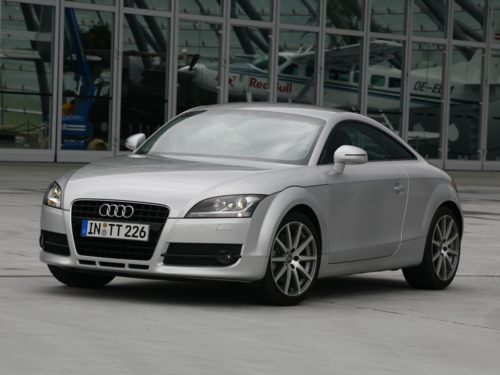 Audi's Gorgeous TT is included in Audi's Cash for Clunkers promotion.