Bad Credit Car Dealers For Auto Buyers With Low FICO
In the midst of the recession, so many people have damaged their credit. So let's say that someone needs a car to get to work, or their current car recently died or was totaled in an accident.
If they know their credit isn't up to par, or it just plain stinks, what are they supposed to do? They need to buy a car but no dealer will approve them for financing.
Some car buyers in this situation try out a bad credit car dealership to get financed for a vehicle.
Mark Hughes, Portfolio Manager for J.D. Byrider in Hermitage, Pa. sees customers come in with a variety of financial set-backs.
"Our clients have had repossessions of cars, houses, bills not paid and bankruptcies," Hughes says. "They can't get traditional financing for a car and they need a vehicle to get to and from work. We fill in that gap."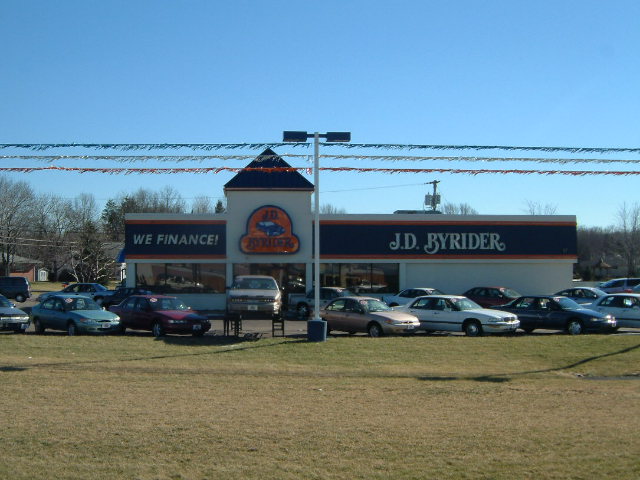 For a lot of car shoppers, a bad credit car dealership like J.D. Byrider is an option after they've been turned down for an auto loan somewhere else.
"If you lose a vehicle through repossession, no traditional dealer will help you," Hughes says. "People think that repossessions can't hurt their credit."
Because of the sub-prime mortgage fallout and so many Americans defaulting on loans, lenders right now are more reluctant to loan money. Lenders are tightening their requirements to qualify for mortgages, home equity loans, student loans and auto loans.
At a traditional dealer, it used to be that you only needed a credit score of about 450 to get a loan, Hughes says. Now, you need a credit score of at least 600 to even be considered, he explains.
"A lot of people coming in to our dealership now are those who went through a traditional dealer for their last car, but now can't qualify," he says.
Because they are considered "high-risk", these auto loan customers usually get financed with an interest rate of about 21 percent.
This is a new trend in the auto financing industry and is increasing as more consumers are experiencing problems with their credit.
If you're in the market for a new or used vehicle and have bad credit, remember there are finance companies and non-traditional dealerships that work primarily with consumers in your same situation. Paying a car loan on time every month will increase your credit score over time as well.