Audrina Patridge's Mercedes-Benz SL65 AMG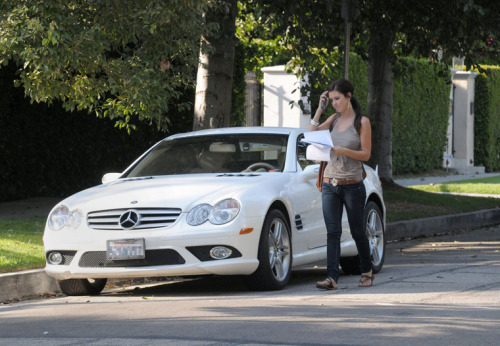 Do these pictures make you want to puke? How do you think Keith Partridge and Danny Partridge feel? Reuben Kincaid? Shirley Partridge?
Do you think they drive a white Mercedes SL65 that has an MSRP of $194,000? Should they be jealous because this white trash reality TV star with less talent than I have in my pinky and from the same home town as the heroic and tragic President Richard Nixon is the owner?
Audrina Patridge, actress and MTV's "The Hills" star, is the proud owner of the Mercedes. Her Hills reality show salary is about $30K per episode, or $665,000. She buys a $200,000 car. Obviously she has other outside income.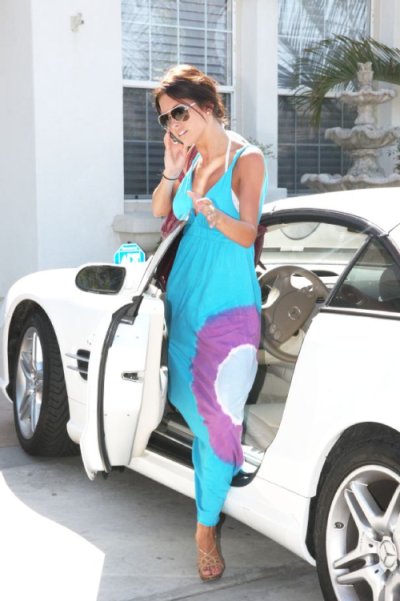 Top photo via funnyphotos.net.au. Bottom photo via splash news.