More Than Half of U.S. Consumers Plan to Buy a Car in Next Two Years
According to a new consumer sentiment study, 55 percent of U.S. consumers plan to buy a car within the next two years. The new study also found that half of U.S. consumers said they were very or extremely likely to consider a domestic vehicle for their next car purchase to support the economy.
The study was conducted online by R. L. Polk & Co. with 1,361 U.S. vehicle owners in February and March, 2009. The margin of error is +/- 2.5 percent and is based on car owners 18 to 64 years old.
"With all the doom and gloom in the U.S. auto industry, it's encouraging that consumers are indicating that they plan to buy a vehicle in the relative near term," said Lonnie Miller, Polk's director of industry analysis. "In fact, more than a quarter of consumers we talked to as of the end of March plan to buy a new car or truck within the next year, even better news for automakers struggling to move excess inventory from dealer showrooms."
Likelihood to Purchase Next Vehicle within Next Two Years
Region Percentage of Consumers
Plains 62%
Southeast 59%
Rocky Mountain 58%
New England 55%
Southwest 55%
Mideast 54%
West 53%
Great Lakes 51%
Total U.S. 55%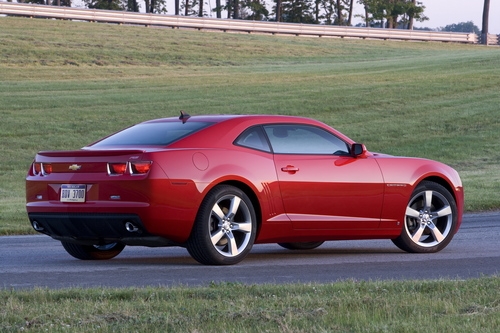 Half of the car owners who participated in the study said they'd consider a domestic car, like this Chevy Camaro, for their next auto purchase.