August New Car Incentives Decrease While Auto Leases Maintain Momentum
While it may seem that car shoppers are being bombarded with advertisements for 0 percent auto loan financing and huge cash rebates, manufacturers and dealers have been quietly reducing their new car incentives and discounts to increase profits.
Dealership discounts during the first half of August are down 32.5 percent compared to the entire month of August a year ago, CNW Research reports. Buyers received $3,621 in dealership discounts last August, while they're only receiving $2,443 now.
Manufacturer incentives in August are also down not only compared to last year, but also last month. Despite the attractively low monthly lease payments, low auto loan rates and big cash back rebates, manufacturers have dropped new car incentives by 16 percent compared to August 2009. They've cut total manufacturer incentives down to less than 10 percent of the MSRP for the first time in years, according to CNW Research.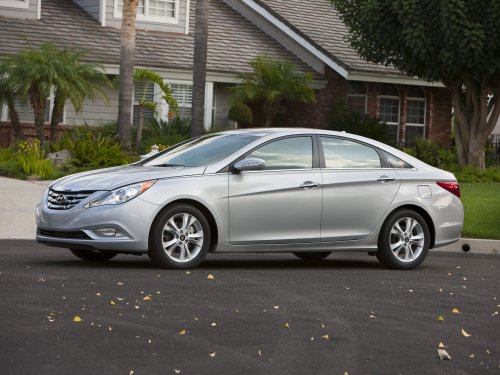 Low advertised lease deals, like $199 a month for a new 2011 Hyundai Sonata, are pushing more shoppers to choose leasing to finance their new car.
CNW also found that total discounts last August were as much as 25 percent off the MSRP, while this August, vehicles are only being discounted 17.4 percent.
Another negative for shoppers looking to buy a car soon is that the average MSRP for a new car during the first half of August was $32,692, an increase of 8.87 percent compared with the entire month of August last year, when it was $30,028. The MSRP in August is also up 7.39 percent compared to July.
Although manufacturer incentives are declining, auto leasing's comeback continues to grow in August. During the first 15 days of August, 25.86 percent of all vehicle deliveries were leases, which is an increase of 21.4 percent from the entire month of August a year ago, when leases totaled 21.3 percent, according to CNW.
August car shoppers are being offered some very attractive lease offers across many manufacturers, with a choice of low monthly payments or no money due at lease signing. CNW says that many of the lease deals in August are being offered with 0 percent interest and significantly higher-than-book residual value projections. If you're considering a lease, now is a great time to take advantage of these discounted lease deals, especially with this new data that shows that manufacturers are lowering incentives.