Auto Leases Being Approved For More Consumers With Lower FICO Scores
More auto finance companies, banks, credit unions and independent lease companies are letting consumers with lower FICO scores lease a car recently, according to CNW Marketing Research.
Between 1996 and 2007, lessees had FICO scores less than 700. Leasing pretty much came to a halt during the recession in 2008 and 2009 and if you didn't have a really, really good credit score, you weren't getting approved for an auto lease.
CNW Research found that during the first quarter of 2010, there was a significant decline in lessee FICO scores as automakers brought back subvented leases. What exactly is a subvented lease?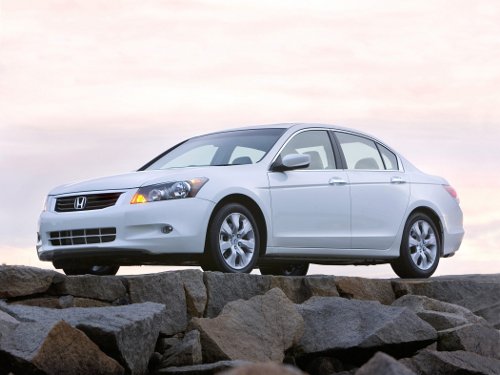 The Honda Accord sedan can be leased for $199 a month in June, along with many other models at that monthly price point, making leasing more attractive to car shoppers.
According to Investopedia, a subvented lease is "a type of lease where manufacturers will reduce the cost of the lease through a subsidy, usually through the increase of the residual value or the decrease of the interest rate. These subsidies reduce the monthly payments that the lessee is required to pay over the life of the lease. Auto manufacturers often will offer a subvented lease on vehicle models that are not selling well."
The drop in FICO scores among lessees is translating into the entire auto finance industry, CNW reports. The average age of lessees is now 51 compared to 58 a year ago. Overall, the industry has seen the average age of all buyers dip from 49.5 years to 47.3 years. Household income is also down. In May of 2009, household income for consumers who leased was $121,000. Just one year later, it's $93,700. For new-car buyers as a whole it was $66,500 a year ago and $63,400 this May.
CNW points out that leases are making a comeback for several reasons, including low monthly payments, owner loyalty and shorter trade cycles, which are good for dealers.
Leasing accounts for about 23 percent of car sales right now, which is down from a 38 percent high in the mid-to-late 1990s, but is growing, CNW reports. Automakers are using subvented leases to try and sell 12 million vehicles this year, and CNW says it's likely that will happen.
So if leasing works for you in terms of monthly payments and mileage restrictions, you'll find that it shouldn't be as hard to get approved for a lease right now as it was a year ago.