AutoNation Will Cover Six Months of Car Loan Payments With New Incentive
AutoNation Inc., the largest U.S. vehicle dealership chain, will cover six months of car loan payments if you lose your job. This incentive is free with any new or used AutoNation vehicle, either purchased or leased.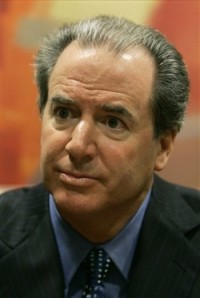 "You can have all the incentive that you want for a vehicle, but if a customer doesn't have the confidence they are going to be employed, it is difficult for them to take advantage of it," said Mike Maroone (pictured), AutoNation's president and chief operating officer.
AutoNation's incentive is based on Hyundai's popular Assurance program. Hyundai's plan covers three months of auto loan payments if you become unemployed and if needed, you can still turn in the car after that point without penalty or harm to your credit.
Monthly payments up to $500 will be covered during the six-month period of involuntary unemployment under AutoNation's plan. The insurance becomes effective after a consumer has made three months of payments, and expires after 12 months. The plan does not cover self-employed, business owners or those individuals who own more than 10 percent of the company by which they are employed, according to
AutoNation's Web site
.
AutoNation's plan does not allow a customer to return their vehicle for reimbursement. According to its site, "any AutoNation owned dealership would be more than happy to make a firm offer to buy a car (at current market price) back from any customer who desires to do so, whether or not you have lost employment. Negative equity (if any) on the vehicle would be the sole responsibility of the customer."
Chicago-based Warranty Group, the insurance company covering the plan, will cover up to $3,000 per vehicle. The incentive is offered at 33 dealerships in Florida, and will be expanded to AutoNation's 232 stores nationwide.
Image via cache.daylife.com.