AutoTrader.com to Buy Kelley Blue Book
AutoTrader.com, a site where consumers can buy or sell vehicles, said today it has signed an agreement to purchase Kelley Blue Book, a long-time pricing resource in the automotive industry.
The deal's terms aren't being released. AutoTrader.com will also buy Kelley Blue Book's CDMdata and CDM Dealer Services. Kelley Blue Book will operate as a subsidiary of AutoTrader.com and continue to be headquartered in Irvine, Calif. The KBB leadership team will remain in place.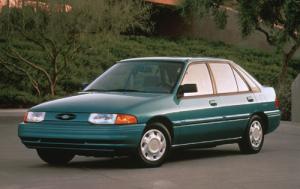 Used car industry staple Kelley Blue Book is being purchased by AutoTrader.com.
"Kelley Blue Book has a wonderful history as an iconic brand and trusted provider of vehicle information to generations of car buyers and sellers, and as we look into the future we believe together we can bring a host of new technologies and tools to market that will significantly improve the car shopping process for consumers, and help auto dealers and manufacturers better capitalize on the fundamental efficiency advantages of the Internet, "said AutoTrader.com President and CEO, Chip Perry, in a statement.
AutoTrader.com launched 12 years ago and has become a popular place for dealers and owners to sell their vehicles, as well as for shoppers to buy vehicles. Car shoppers might remember the grocery store booklets of vehicle listings from AutoTrader as well. Kelley Blue Book has been around since 1926 and launched its website in 1995. It is still the industry leader for owners to find out what their used car is worth.
The Wall Street Journal's Jonathan Welsh says that this purchase will give car shoppers fewer resources of used vehicle pricing data to compare.
"And because shoppers in the past may have looked to both AutoTrader and Kelley for pricing data and a general sense of the market's mood, the pending acquisition will result in some consumers having fewer numbers to crunch," The Wall Street Journal's Welsh says.