Scion Named Most Reliable by Consumer Reports
Consumer Reports has released its annual new vehicle reliability report, and Scion earned the top spot. Porsche landed at number two, while Acura was third. At the other end of the spectrum, Mini was third to last, Audi was the second worst and Chrysler was the least reliable.
Some key findings from the predicted reliability survey include big improvements by GM and Ford. Despite numerous recalls, Toyota still ranked high, while luxury brands like BMW, Audi and Mercedes-Benz did not score well.
Across the domestic brands, Ford had 90 percent of its vehicles scoring average reliability. GM's four core brands had 69 percent of models scoring average or better reliability. Eighty-three percent of Chevrolets now have average or better scores in predicted reliability, which is up from 50 percent a year ago. None of Chrysler Group's models scored above average.
"General Motors and Ford have taken different paths to improving reliability," said David Champion, senior director of Consumer Reports Auto Test Center. "Some of GM's redesigned vehicles have scored well. The company has also dropped many of its below-average models. Ford has put its emphasis on fine-tuning existing platforms and limiting the number of new-model introductions."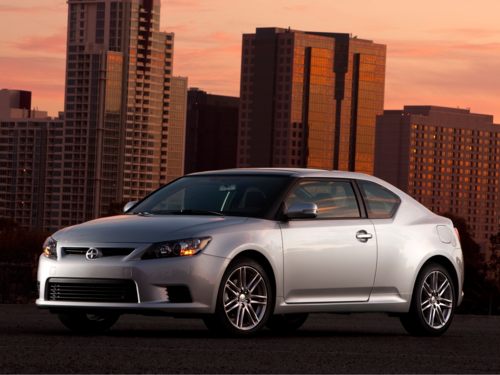 Toyota's Scion brand ranked the highest in this year's reliability survey.
Despite numerous recalls, Toyota ranked sixth, while Lexus was ninth. Scion was number one. Toyota's brands earned top scores in five categories: small cars (Yaris), midsized SUVs (FJ Cruiser), luxury SUVs (Lexus LX), minivans (Sienna V6, FWD) and full-size pickups (Tundra V6).
Honda ranked fourth in the reliability survey, while its luxury brand Acura was third. Honda also had several vehicles earn top scores in certain categories: upscale cars (Acura TL, FWD), luxury cars (Acura RL), small SUVs (CR-V), upscale compact SUVs (Acura RDX) and compact pickups (Ridgeline).
Some European automakers didn't score well this year. Although all Porsche and Volvo models scored average or better, Audi, BMW and Mercedes-Benz scored among the worst overall. BMW had five of its 11 models scoring below average. Six of Mercedes-Benz's 13 models scored below average, and the GLK SUV was far below average. Audi ranked second to the bottom on the brand list.
Consumer Reports' Auto Reliability Survey data is based on responses on 1.3 million vehicles owned or leased by subscribers to Consumer Reports or its website. The survey was conducted in the spring of 2010 and covered model years 2001 to 2010. Consumer Reports' statisticians and automotive engineers used the survey data to predict reliability of new 2011 models, which is a forecast of how well models currently on sale are likely to hold up.
More information is available on ConsumerReports.org, in the December issue and in the latest Consumer Reports Cars magazine, Best & Worst New Cars for 2011, which goes on sale November 16.