BMW Recalls 150,000 Vehicles For Fuel Pump Problem
BMW is recalling 150,800 vehicles for a fuel pump problem that could reduce engine performance. The automaker's voluntary recall affects about 130,000 models with twin-turbo inline six-cylinder engines and involves 2007 to 2010 335i models, 2008 to 2010 135i, 535i and X6 xDrive35i Sports Activity Coupes and 2009 to 2010 Z4 Roadster sDrive35i.
Drivers may notice long-crank engine starting times, the "service engine soon" light turning on or the "engine malfunction" light illuminating.
BMW also said it has notified the NHTSA that it will voluntarily recall about 20,800 2008 X5 Sports Activity Vehicles equipped with normally-aspirated inline six-cylinder engines to replace the low-pressure fuel pump. If the fuel pump experiences a failure, the engine will stop running and the driver will lose power assist for the steering and brakes although both the steering and the brakes remain operational.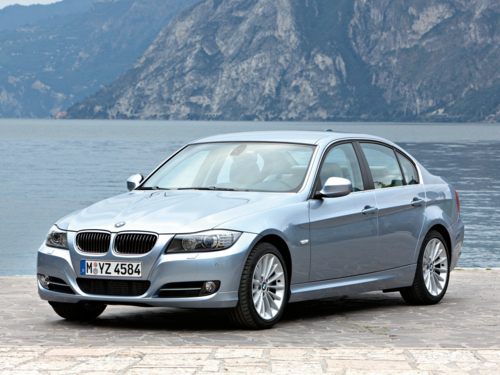 The BMW 335i from the 2007 to 2010 model years is part of the fuel pump recall.
The voluntary recalls were announced by BMW after a viewer tip led to an investigation by ABC News.
"It was the viewers who brought this to my attention," ABC News anchor/reporter Chris Cuomo told TVNewser. "I was literally walking down the street when a woman approached me on her way to get coffee to complain about her faulty BMW."
ABC News investigated then reported the story Tuesday morning on Good Morning America. Hours later, BMW issued the voluntary recalls.
BMW said about 40,000 of the vehicles are expected to require a new, high-pressure fuel pump. The automaker said it will send letters to affected owners in the coming weeks to schedule a service appointment. BMW said that no injuries have been reported with either of the recall issues.
BMW had five of its 11 models score below average on the Consumer Reports 2010 new car reliability survey, which was also announced Tuesday. BMW ranked 23 out of 27, a decrease of two spots from a year ago.
In October, BMW is offering 0.9 percent car loan financing on most of its 2011 lineup and a few remaining 2010 models. The automaker is also offering 36-month lease deals with no down payment on all 2011 3 Series and 1 Series cars through October. Only the first month's lease payment is due at signing.