Mazda Giving Away Mazda2 on Foursquare
Mazda is giving away yet another 2011 Mazda2 through social networking. This time, the automaker is promoting its vehicles on foursquare, a mobile application that helps users explore their city and meet up with friends in their area by "checking in." Mazda's other Mazda2 giveaway promotion is through a game called DriverVille on its Facebook fan page.
Mazda is marketing its targeted buyers of the Mazda2 through sites they spend the most time on, social networking sites. In the process, it is also gaining followers on both sites, as you have to "follow" Mazda to play the games to enter to win.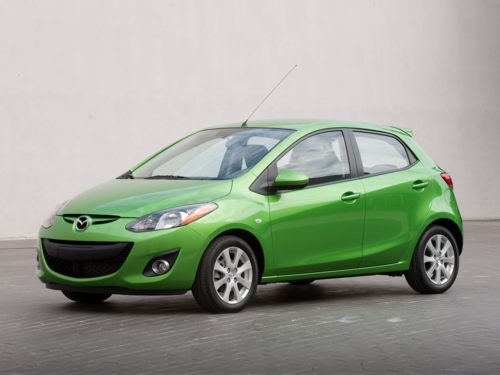 Similar to DriverVille on Facebook, Mazda's Inner Driver Challenge on foursquare involves checking in at certain places in select cities and unlocking badges. Once you unlock two badges, you'll find out how to officially enter the contest to win the 2011 Mazda2 compact car.
Cars.com points out that you have to be in select cities to play to win the car (Austin, Boston, Chicago, Dallas, Denver, Los Angeles, Las Vegas, Miami/Ft. Lauderdale, New York, Philadelphia, San Francisco, San Diego, Seattle, Washington/DC, Portland).
If you don't live in one of these cities or aren't on foursquare, you can also enter the contest by mailing your entry to Mazda. The winner will be announced Dec. 16, which is the same time the Facebook DriverVille winner will be announced. Don't forget that if you win, you have to pay the tax, dealer prep fees, title, registration, etc.
The 2011 Mazda2 currently has 2.9 percent auto loan rate incentives in October for 36 months and starts at $14,180.