Bill to Bring Back Closed Dealers Picks up Steam
The legislation aimed to reopen closed Chrysler and GM dealerships gained speed Tuesday as it received more support in Congress and is expected to be voted on this week by the House of Representatives.
Rep. John Conyers, D-Detroit, chairman of the House Judiciary Committee, will hold a hearing July 21 on the legislation, The Detroit News reports. A House bill to restore dealer rights currently has 241 co-sponsors and a Senate version has 22 co-sponsors.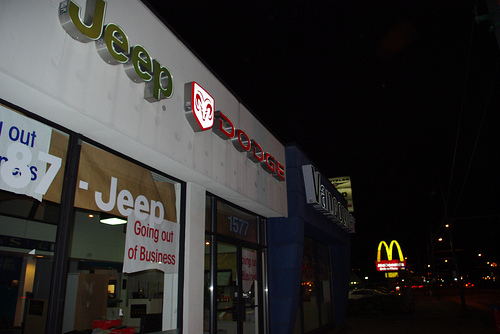 If this bill gains the support it needs, closed Chrysler dealers could reopen and GM dealers scheduled to close could stay open.
But if an agreement isn't reached soon, it may have to wait until Congress returns from its August recess. Senate Majority Leader Harry Reid, D-Nev., said Tuesday he did not support efforts to reopen the closed dealerships.
"When you have a bankruptcy, there are winners and losers," Reid said. "That's what happened. And there were some losers. It's unfortunate, but that's the way the bankruptcy courts operate. We'll be happy to take a look at (the dealer bill), but it's nothing that is certainly on the top of the agenda in the Senate at this time."
More than 200 GM and Chrysler dealers went to Capitol Hill Tuesday to support the bill, arguing that more than 170,000 jobs could be lost as a result of the dealerships closing.
"Auto dealers from every corner of America are here today in Washington to correct a horrible mistake made by the leadership of GM and the pre-merger Chrysler in their arbitrary termination of profitable dealerships," said Tammy Darvish, vice president of DARCARS Automotive Group in Maryland. "Today it is the car business. Tomorrow it could be fast-food restaurants. Then it could be spas … you don't know who's next."
GM North America President Troy Clarke said GM was trying to reach a "nonlegislative solution" to the dealer closings.
"We have expressed our willingness to sit down and look at other options," Clarke said. "We've brought some creative thoughts to the table. I would not anticipate a wholesale reversal of these wind-down agreements."
Image via themarina on flickr.