CARS Program Could Help Shoppers With Bad Credit Get a Car Loan
The government's CARS program is expected to be finalized next Friday, July 24. When it starts, consumers will be able to trade-in their gas-guzzling clunkers for new, fuel-friendly vehicles.
With a maximum rebate of $4,500, this bill could potentially help car shoppers with bad credit or no down payment receive an auto loan or get approved at a lower interest rate. It could also reduce the price of a leased vehicle, effectively reducing monthly lease payments.
Depending on how the government decides to allow consumers to take advantage of the bill, it may not help consumers with the auto financing process at all. If it's used as a cash back incentive that consumers receive later and can't use toward the purchase of the vehicle, it may not help consumers who need that extra money to put toward a down payment.
Usually, the more money buyers put down, the less risk they are to a lender. They can then usually get a lower interest rate on their car loan.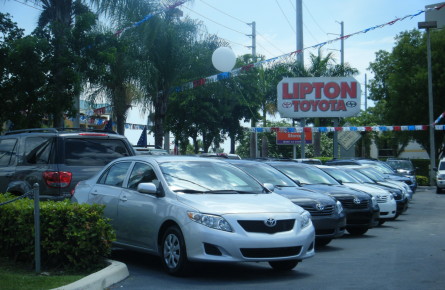 John McCaffrey, finance director at Lipton Toyota/Scion in Fort Lauderdale, Fla., says that the impact on car shoppers is up in the air until the government finalizes the Cash for Clunkers legislation.
"It will help people with bad credit if they can use the rebate toward a down payment," McCaffrey says. "It depends on what the lender will do. They haven't announced yet exactly how it will work. My biggest concern is if it stays on our COD."
What this means is that if a car shopper trades-in his or her clunker for a new car and it is discounted at the time of purchase with the CARS rebate, then the dealer has to get that money from the government. If the government reimburses the dealer immediately, it won't be a problem. But if the government doesn't reimburse the dealer for a month or two, this could cause serious cash flow issues for the dealer, as they would be forced to float (interest free) several thousand dollars to the consumer on each Cash for Clunkers deal.
On the government Web site for the program, www.cars.gov, it says the dealer will be reimbursed in "about 10 days." This could change though, as the rules aren't final yet. Also, the dealer payment could be delayed if there is a big response to the program.
At this time, it seems as if this will actually help a consumer who doesn't have a big down payment or doesn't have great credit.
On the CARS Web site, it says, "Participating new car dealers will apply a credit, reducing the price you pay at the time of your purchase or lease, provided the vehicle you buy or lease and the vehicle you trade in meet the program requirements."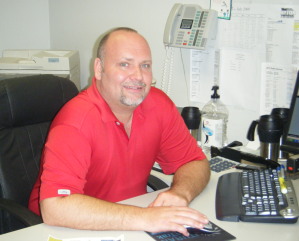 For car shoppers with good credit, McCaffrey (pictured left) says that the Cash for Clunkers program won't really benefit them.
"I don't think it will affect the people with good credit because they usually have newer trades," he says.
For consumers with newer SUVs and trucks with poor gas mileage, the CARS program won't help them because if the trade-in vehicle is worth more than $4,500, they should use it as a regular trade so they can get more money for it.
For two automakers, they decided not to wait to introduce the CARS program at their dealerships. Hyundai and smart USA are already promoting the program and offering customers the rebate on their clunker.
Lipton Toyota/Scion Sales Manager Ira Goldstein says that this is a drawback for other dealers, since the program doesn't officially start until next week.
"This puts us at a disadvantage if they (Hyundai and smart USA) are doing it the right way," Goldstein says. "If they are showing the rebate as a down payment, then it's definitely a disadvantage."
McCaffrey says he expects to see a boost in sales when the CARS program rolls out at his dealership next week.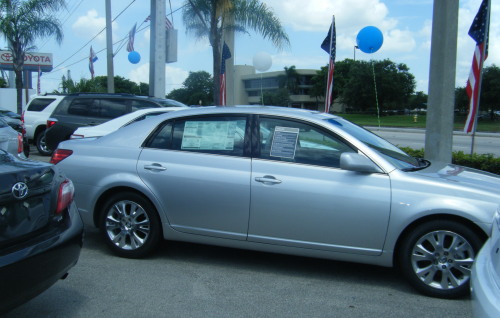 "Look at how many Toyotas are eligible," McCaffrey says. "The Sequoia and Land Cruiser are the only ones that aren't available. Our bread and butter is always the Camry and Corolla. We're going to see a huge upswing in those models once the program starts."
There are also five Lexus models available to purchase through the CARS program and all of Scion's vehicles qualify, McCaffrey says.
With the official rollout of the CARS program next week, McCaffrey says his dealership is ready to promote it to area consumers.
"We have a mailer already set-up and ready to go," he says. "Once the government finalizes the details, we'll blast the mailer to area consumers."
Although the final details about how the CARS program will ultimately work are still up in the air, McCaffrey says he is looking forward to it.
"This will 100 percent help us," he says. "We're very optimistic and excited about it."
So if you qualify for the CARS program and want to take advantage of the $3,500 to $4,500 government rebate, don't wait to head to your local dealer. There's only $1 billion in program funds, meaning only about 250,000 car shoppers can take advantage of the program.
Copyright © 2009 AutoLoanDaily.com. All rights reserved. This material may not be published, rewritten or redistributed without permission.