J.D. Power Finds That Consumers are Happier With New Vehicle Models
The J.D. Power and Associates 2009 Automotive Performance, Execution and Layout (APEAL) Study found that consumers were much happier than in previous years with new and redesigned vehicle models.
This year's APEAL score averages 790 on a 1,000-point scale, up from 779 in 2008.
"Most automakers are on track in terms of designing new models that are highly appealing," said David Sargent, vice president of automotive research at J.D. Power and Associates. "The greater challenge for manufacturers lies in creating models that launch with both strong appeal and high quality, which ultimately lead to improved sales through greater customer loyalty and advocacy."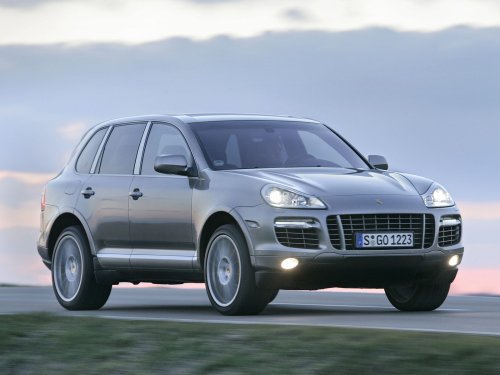 Porsche was the highest-ranking brand for the fifth year in a row, with its Cayenne winning an APEAL award.
Historically, models with high APEAL scores usually have higher and faster sales, fewer incentives and higher profit margins.
Volkswagen won four APEAL awards for its CC, GTI, Passat and Tiguan. Ford, Honda, Mercedes-Benz and Nissan each took two awards. The Chevrolet Avalanche, Dodge Challenger, Hyundai Genesis, MINI Cooper, Porsche Cayenne and smart fortwo also won APEAL awards.
Porsche is the highest-ranking nameplate in APEAL for the fifth consecutive year.
J.D. Powers' APEAL Study looks at how gratifying a new vehicle is to own and drive, based on owner evaluations of more than 90 vehicle attributes after the first 90 days of ownership.
 2009 APEAL Nameplate Ranking   (Based on a 1,000-point scale)   Porsche                            869   Jaguar                             859   Cadillac                           852   Audi                               846   BMW                                844   Mercedes-Benz                      841   Lexus                              837   Infiniti                           828   Land Rover                         822   Lincoln                            820   Acura                              818   MINI                               817   Volkswagen                         807   Buick                              801   Volvo                              793   Ford                               785   Dodge                              784   GMC                                784   Saturn                             779   Industry Average                   779   Honda                              778   Mazda                              778   HUMMER                             773   Scion                              772   Pontiac                            769   Nissan                             768   Mitsubishi                         767   Smart                              767   Chevrolet                          764   Hyundai                            763   Mercury                            763   Chrysler                           757   Toyota                             756   SAAB                               754   Kia                                748   Subaru                             738   Jeep                               727   Suzuki                             715