Is it Really That Difficult to Get a Car Loan?
In the current economic downturn, all we hear in the media is that there's no credit available and it's nearly impossible to get a mortgage, auto loan or credit card. We see stories of lenders being afraid to take risks on consumers and we hear about a lack of money to lend to consumers.
Now that economists and even the Federal Reserve Chairman say things have hit bottom and are starting to get better, consumers want to know how difficult it is right now to get a car loan or lease.
"With enough money down, anyone can be approved, as long as they don't lie on their application," says Evan Moss, finance director at Delray Mazda in Delray Beach, Fla. "There are banks for everybody."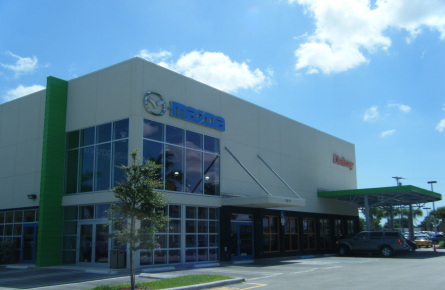 Moss says they recently had a customer who didn't get approved for a new car lease, but it was because she lied on her financing application.
"The customer lied on her application, was late on a past lease payment and tried to get into a higher payment on the new car," Moss explains. "Her application was rejected."
The days of no money down car loans and leases are definitely in the past. Because lenders want to lessen their risk, consumers who put money down on the vehicle look better to a lender. If they default, the lender hasn't lost as much money as they would have if the consumer didn't put any money down at all.
Cory Willis, finance manager at Delray Mazda, says that there is no minimum credit score that buyers need to get financed at their dealership. Buyers with bad credit can still get a car loan, but they will just pay a higher interest rate and need a bigger down payment, he says.
Moss agrees, saying that buyers with bad credit need to be prepared to pay more to take out a loan on a vehicle.
"The majority of our customers have beacon scores over 660," Moss says. "I get approvals for customers with beacon scores under 550 75 percent of the time. Moreover, I have several special finance companies that will give almost anybody alive a loan. However, they do tend to charge very high interest rates."
Moss says that even first-time car buyers can get approved for an auto loan or lease, if they meet the lender's criteria.
"First-time buyers need to have at least a 20 percent down payment, because the bank will only finance an 80 percent LTV, or loan-to-value ratio," he explains. "This means they can only borrow 80% of the vehicle's price. First-time buyers also need proof of income, proof of residence and references."
The reports that the longer-term auto loans have disappeared seems to be just a rumor.
"A 60-month auto loan is the average at our dealership," Willis says. "The longest is a 96-month loan offered through Bay View Bank."
With lenders stressing the importance of down payments, one would think that most consumers put down at least 20 percent toward their car. Moss says this isn't the case.
"The average down payment from our customers is $1,000 to $1,500," he says. "With a small down payment, they don't realize how much negative equity they're building."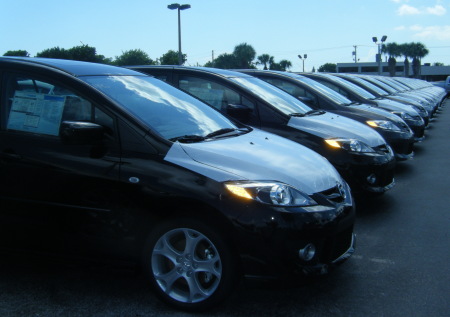 Moss says they are able to finance so many customers, even those with bad credit, because of their relationships with their lenders. He says they currently have about 14 lenders they work with, and two lenders for auto leases (Chase and U.S. Bank).
"The right relationship with the bank can help more customers get approved," he explains. "At least 80 percent of our customers get approved through our captive finance company, Chase. The more applications you give them (Chase), the more they'll take. This makes them more flexible."
Willis says that certain aspects of auto financing are very regional and vary depending on where the dealership is located and who the customers are.
"We don't sell a lot of used vehicles," he says. "In this area, people want new, not used."
Also, in this area, there are a lot of customers who prefer to pay cash for their vehicle, Willis explains.
"Last month, for example, 48 out of 174 vehicles sold were cash deals," he says.
Advice For Car Shoppers
If you plan on buying a new or used vehicle in the near future, there are some things you should be aware of and some tips you should know before you head to the dealership.
"Don't lie on your finance application," Moss says, "especially if you have a blemish on your credit. Consumers need to be honest with the finance manager. There's always a reason why they didn't pay their bills. People just don't stop paying their bills. Be honest and explain your situation to the finance manager."
Moss explains that if there's a special circumstance as to why a consumer's credit isn't perfect, and they are able to afford the vehicle, lenders will sometimes approve the consumer if they know what the situation is.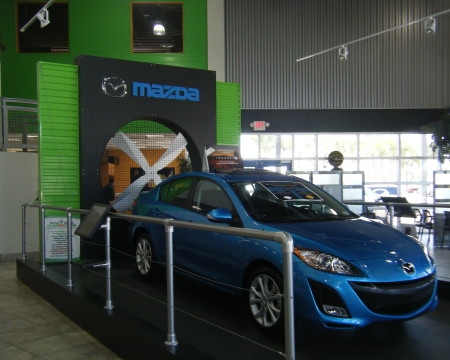 "Also, know how much money you make and be able to prove your income. Banks will let you borrow up to 15 percent of your gross income (before taxes) to buy a car. They'll want a minimum of $1,800 to $2,200 monthly income."
Moss says that if you're an independent contractor and file taxes using a 1099, you'll need bank statements to prove your income.
"If you expense everything to reduce your taxable income, this will hurt you when you apply for financing, because it looks like you make less money," Moss says.
Willis says that buyers should know that the add-ons that are being offered to them when they are in the finance manager's office are being offered at the same price to every customer.
"The warranty, for example, is the same price for everyone," he explains. "You're not getting ripped off. The price is non-negotiable. Look at all the options and purchase what works best for you."
Moss says one of the most important tips for car shoppers is to only do business with people you feel comfortable with. He also says that shoppers should listen to the advice and suggestions of the finance manager.
"The finance guy knows more than you," Moss says. "Listen to them. Consumers do this once every few years while we do this three or four times a day."
Lastly, Moss says consumers should realize that if they need to improve their credit before they buy a car, they should do so because they will pay less in interest over the life of the auto loan or lease.
"If you have good credit, you can get whatever you want in this world," he says.
Copyright © 2009 AutoLoanDaily.com. All rights reserved. This material may not be published, rewritten or redistributed without permission.
Photos copyright © 2009 AutoLoanDaily.com. All rights reserved.