BMW 4-Series Starts at $41,425, Would You Pay More For Less?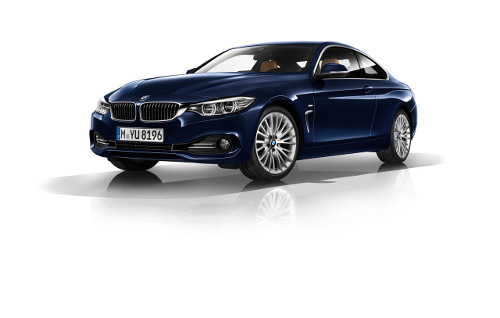 BMW has revealed the new 4-Series coupe. The BMW 4-Series is basically a coupe version of the 3-Series like the 6-Series is a coupe version of the 5-Series. Like the 6-Series, the 4-Series has a unique look and costs more than the 3-Series on which it's based. The 2014 BMW 428i will start at $41,425, which is $1,650 more than the 328i costs.
The 2014 BMW 428i is powered by a 2.0-liter turbocharged four-cylinder engine with 240-horsepower and 255 lb-ft of torque. The all-wheel drive 428i xDrive starts at $46,925. The 2014 BMW 435i, which has a 300-horsepower, 300 lb-ft of torque 3.0-liter six cylinder engine, starts at $43,425 and the 435 xDrive starts at $48,925. The 435i equipped with the eight-speed automatic transmission will do 0-60 in five seconds flat, according to Autoblog.
Surprisingly, the two-door 4-Series is one tenth of inch longer and 6 tenths of an inch wider than the four-door 3-Series. It is 2.7-inches shorter, which gives it a much sportier look than the sedan. Like the 3-Series, the 4-Series will be available in Luxury, Sport and M Sport trim lines. So in the end, the BMW 4-Series offers two fewer doors and (presumably because BMW hasn't released the interior specifications) typical coupe back seat size for over $1,500 more than the 3-Series. Are the 4-Series' good looks enough for you to fork over the extra money or will you wait for BMW to put out a four-door coupe like the 640 Gran Coupe?
Image via Autoblog.