Chief Keef Banned From Driving His BMW X6 M After Going 110 in a 55-MPH Zone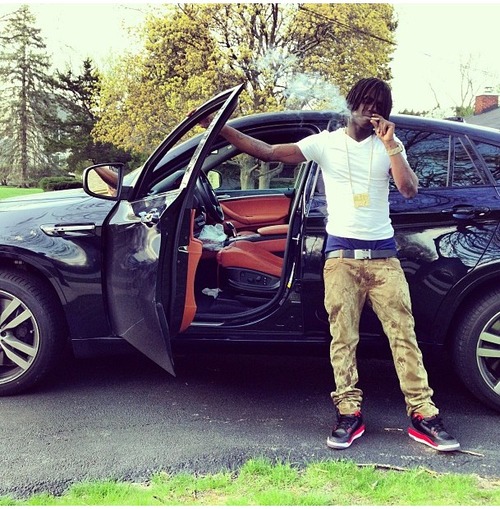 Chief Keef was busted for speeding recently. Not just sort of speeding but REALLY speeding – 110-miles per hour in a 55-mph zone. That's more than double the legal speed limit. The story gets better from there. Chief Keef, who was 17 years old at the time of the arrest, was driving his BMW X6 M with a learners permit.
Chief Keef arrest video
As a result of getting caught at double the speed limit, Chief Keef has lost his license and will undergo random drug tests for 18 months. Chief Keef will also have to do 60 hours of community service, pay a fine and go to traffic school, according to TMZ.
I really can't blame Chief Keef for this. When I was 17 I attempted to reach double the speed limit just to see if I could, and I didn't have access to a high powered car like the 2011 BMW X6 M. If I had been behind the wheel of a 555-horsepower SUV, you can bet I would have done 110, if not much higher speeds. Like Justin Bieber, Chief Keef is in the unique position of having a lot of money at a young age and having all of his youthful indiscretions publicized. Keef also owns a Lexus GS350 with some huge custom wheels.
Image via HipHopSince1987.