BMW 6-Series Gran Sport Starts at $76,895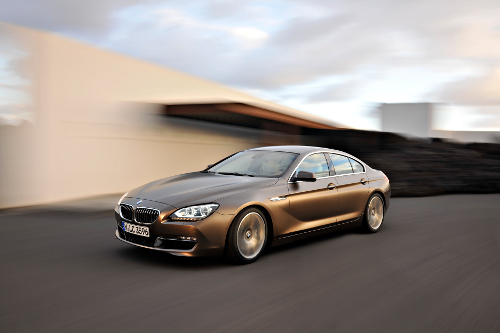 BMW has announced the pricing and more specifications on the 2013 BMW 6-Series Gran Sport. The sedan version of the 6-Series (I know, I thought that was the 5-Series too) is priced to go up against the Mercedes-Benz CLS, though it starts at $5,595 more than the beautiful Mercedes.
The 6-Series Gran Sport will be a sleek, coupe-like sedan, taking more styling cues from the 6-Series coupe than the 5-Series sedan. The 2013 BMW 640i will start at $76,895 and be powered by a 3.0-liter twin turbo inline six-cylinder engine with 330-hp. The 650i with a 4.4-liter, 445-hp twin-turbo V8 engine will start at $87,395 when it goes on sale later this summer.
The smaller, by 4 inches in length and 1.3 inches in width BMW 5-Series with a slightly less powerful version of BMW's N55 engine (15-hp fewer) starts at $52,500 ($24,395 less).
While it's a great looking car, the 6-Series Coupe doesn't stir the same emotion as the CLS does in my heart, and BMW probably didn't intend it to. The BMW 6-Series Gran Coupe seems to be purposely less polarizing than the CLS, giving buyers whose tastes run higher-end than the 5-Series but who's wallets can't handle the $90,000 S-Class an option in the middle.