New BMW M Performance Parts Announced for 3-Series and 5-Series
BMW has announced new items from its M Performance line of aftermarket parts. The BMW 1-Series M, X5 M and X6 M are all available with M Performance parts from BMW dealers that come with a four-year, 50,000 mile warranty. BMW is now adding parts for the 3-Series and 5-Series, and is teasing parts for the M3 and M5 as well.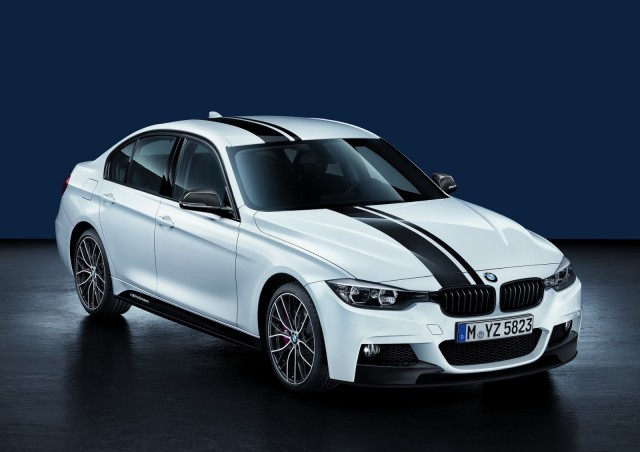 BMW will be offering 3-Series and 5-Series owners the chance to customize their cars with factory designed performance parts like performance exhausts, lightweight forged wheels and big brake kits. Expect the big brake kits to require larger wheels, either from the M Performance catalog or another brand. BMW is also selling interior dress up kits to add carbon fiber and Alcantara to the interior trim and a carbon fiber gear shift knob. Outside, BMW M Performance has a vinyl stripe kit available in white or black, carbon fiber mirror caps, a carbon fiber spoiler and a gloss black grill.
When BMW announced its M Performance brand of factory-backed aftermarket parts, everyone assumed the parts would only be for dressing your lesser Bimmer up to look like an M3 or M5. Now, a video has been released of the M3 and M5 claiming that the models shown are M Performance models. That means the BMW will be offering aftermarket parts for the top-of-the-line S-Series and 5-Series in addition to their more plebian siblings. BMW hasn't announced what parts will be available for the M3 and M5 yet, but don't expect anything crazy like turbo kits or adjustable coilovers. Figure something closer to the carbon fiber trim options and exterior stripe kits already announced for the 3-Series and 5-Series through M-Performance.
Image via Motor Authority.