BMW's New Sensors Calculate Chance of Severe Injuries in a Crash
BMW is set to unveil a new system that will calculate the likelihood of severe injuries in the event of a crash. The system is meant to help first responders on the scene of an accident by letting them know in advance what they may encounter when they get to the scene.
"This could save thousands of lives," says Jeffrey Augenstein, a physician and director of the William Lehman Injury Research Center that worked with BMW.
Sensors will be included in all 2009 BMW models (except the M3) that can determine crash severity on a one to 100 scale using an algorithm,
reports USA Today
.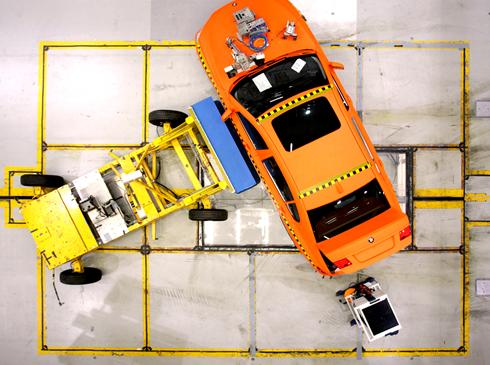 The sensors will look at things like deceleration level, seat belt use, impact direction and whether the crash involved multiple objects. A rating above 20 on the one to 100 scale signals the call center that potential injuries should be considered major. An unbelted driver who hits one object at 27 mph has a 20 percent chance of injury. Hitting more than one object raises odds to 56 percent, the Lehman center estimates.
BMW's product analysis manager, Peter Baur, says that since BMW's Assist response center can't get a hold of the driver via the two-way talk system in up to 14 percent of accidents, the new system will get the crash information to first responders faster.
Image via BMW and USA Today.