Auto Leasing Sees Big Increase in 2010
Consumers chose leasing more often in 2010 than 2009 to finance their new vehicle. In 2010, auto leasing accounted for almost 19 percent of all U.S. vehicle transactions, according to Polk, a provider of automotive data and information. This is up 5.8 percentage points compared to 2009, when auto leasing totaled 13.1 percent in the U.S.
"OEMs began to increase their leasing activities in 2010, and consumers have increased confidence in the market and in turn are beginning to lease vehicles again," said Stephan Gallon, PolkInsight advisor.
Related: Sign and Drive Auto Lease Incentives March 2011
BMW and Mercedes-Benz were leased the most among luxury brands in 2010. Polk also found that while Cadillac increased the number of vehicles it leased from less than 5 percent in July 2009 to more than 30 percent in December 2010, Volvo's leasing penetration dropped from 30-40 percent in early 2009 to about 10 percent in late 2010.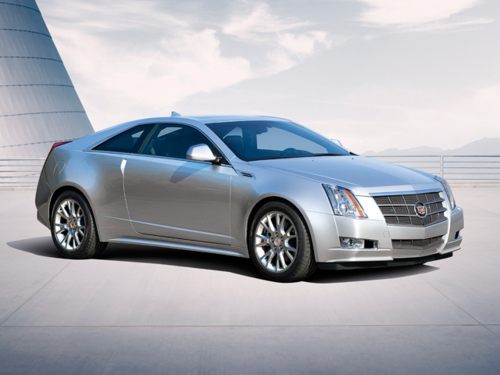 Cadillac significantly increased the number of vehicles it leased in 2010, according to Polk.
Leasing's comeback is predicted to continue, at least for the next few years. ALG, a company that forecasts automotive residual values and publishes the Automotive Lease Guide, said in early March it expects a significant resurgence in the automobile leasing market in 2011 that will continue through 2015. ALG thinks the luxury market will see a big boost in leasing, with a lease penetration rate of nearly 43 percent by 2012. Non-luxury leasing will increase to 17.5 percent over the next two years, ALG predicts.
"What we expect to see for the next several years is a very positive environment for leasing due to low used vehicle supply resulting in stronger used vehicle values, historically low interest rates and an easing of credit requirements as the overall economic recovery begins to take hold," said Eric Lyman, director, Residual Value Solutions for ALG. "As a result, leasing is emerging as an excellent option for dealers looking to move inventory and for buyers eager to get into new vehicles at competitive prices."
Related: Auto Leases For $250 or Less a Month in March
ALG said that Land Rover, Infiniti, Acura, Audi and Lexus have the highest residual values among luxury brands, while MINI, Subaru, Mazda, Honda and Hyundai have the highest among mainstream brands. Therefore, these brands should offer the best auto lease deals now and in the near future. Shoppers with good credit scores should expect to find attractive lease deals at many different automotive brands currently.