Buick Envision Midsized SUV Announced, Will Slot Between Enclave and Encore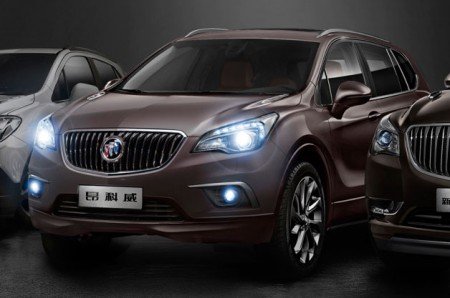 Buick is apparently being run by one of those parents that names all of their kids with names that have the same first letter, because the company is expanding its SUV lineup of the Enclave and Encore with a new middle child: the Envision. The Buick Envision will slot between the Enclave and Encore in size (and of course price) and will probably use GM's Theta platform that is currently used for the Chevrolet Equionx and GMC Terrain.
The Envision will use GM's turbocharged 2.0-liter four cylinder engine with 256-horsepower and 260 lb-ft of torque, a six-speed automatic transmission, all-wheel drive and a stop-start, according to The Truth About Cars. That turbocharged engine will give the Buick Envision something to separate it from the Equinox and Terrain.
The Envision was unveiled in China and hasn't been officially confirmed for U.S. sales.
Image via The Truth About Cars