Kylie Jenner Gets Ticketed In Her Illegal Mercedes
Kylie Jenner's Mercedes-Benz is apparently illegal to drive. That's bad news for Kylie, who got the G63 AMG as a present for passing her driver's test and immediately sent the $100k luxury SUV out for customization.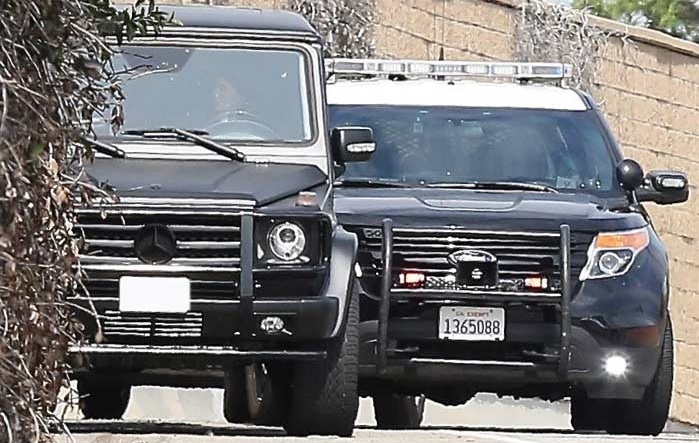 That custom work might have been ill advised, Kylie was pulled over for having illegal window tint and ticketed for that and having a passenger in the vehicle (16 year olds aren't allowed to drive with a young passenger in California). Those tickets would be a huge deal for most 16 year olds, but I have a feeling Kylie won't be too broken up about a few hundred dollars in fines.
If she does send the truck back to the shop to get the tint taken off, Kylie will be stuck driving her mom's Bentley. Tough luck.
Source: TMZ