Paris Hilton's Can-Am Spyders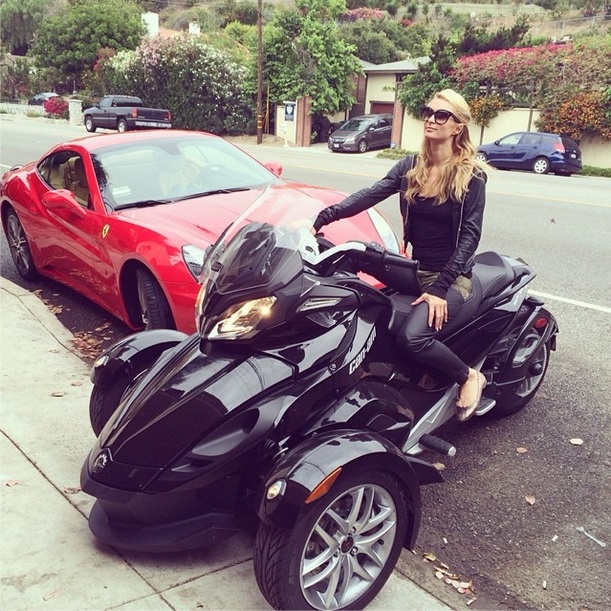 Paris Hilton got herself a couple Can-Am Spyder three-wheel motorcycles recently. The movie/TV/music star was looking for a thrill she couldn't get from her Ferrari, McLaren, Lexus LFA, or Bentley Continental. If you know cars you know there isn't much more thrilling than those supercars, so Paris had to look to a motorcycle to give her a real sense of speed.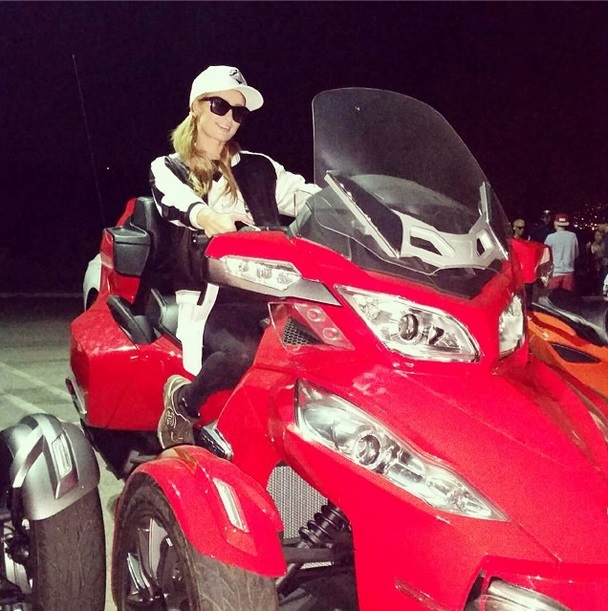 The Can-Am Spyder is a three wheeled motorcycle with two front wheels and one back, which gives the rider the same feel of being on a motorcycle with the stability and security of a vehicle that won't fall over when you make a mistake, closer to a snowmobile than a motorcycle.
Images via Paris Hilton's Instagram