Paris Hilton's Baby Blue Bentley
What do you drive when your pink Bentley Continental has grown old but you love high end luxury coupes? A baby blue Bentley Continental should do the trick. Paris Hilton upgraded from her pink Bentley Continental GT to a baby blue Continental GTC convertible.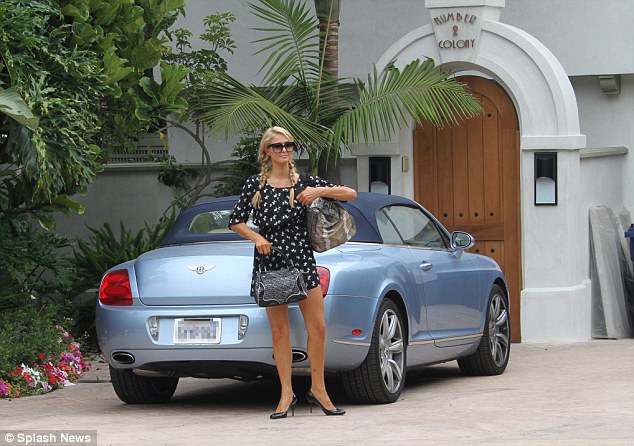 The Bentley Continental GT has a twin-turbocharged W12 engine with 552-horsepower and a top speed of 195-mph. So it's strange that Paris Hilton's Continental GTC is the slower and less exciting car in her garage. Paris also has a Lexus LFA, a 202-mph, 552-horsepower V10 supercar that her boyfriend got her for her 30th birthday. To round out the gorgeous coupe collection (props to Paris for not buying any sedans or SUVs that we've seen, that takes some self control and dedication to the childless lifestyle) Paris has a Mercedes-Benz SLR Mclaren, which has 617-horsepower from its supercharged V8 and the iconic Mercedes gull wing doors that help it stand out from everything else on the road.
If you had Paris' garage, which car would you pick for your daily driving needs?
Image via Celebrity Cars Blog.