Kylie Jenner Passes Driver's Test and Gets a Hand-Me-Down $100,000 Mercedes-Benz G-Class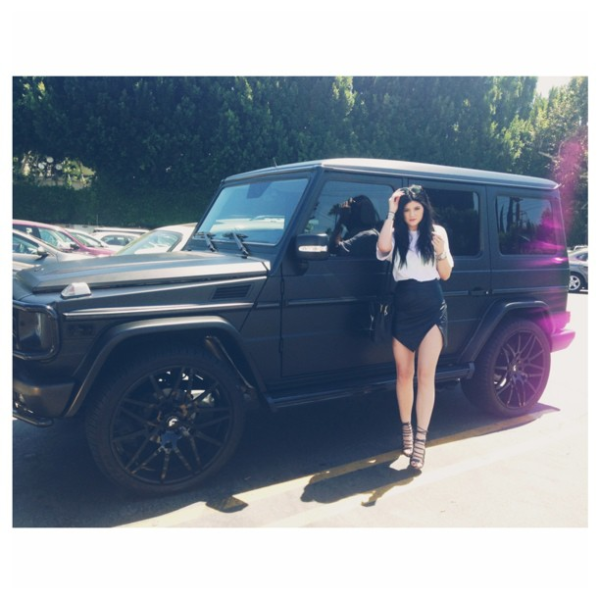 Kylie Jenner just passed her driver's test, so the youngest Kardashian is now on the roads and like her most famous sister Kim, Kylie has a Mercedes-Benz G-Class SUV that might be a hand-me-down from her mom. Most first cars are hand me downs, but most are more along the lines of the 1998 Dodge Grand Caravan a friend of mine just traded in to celebrate graduating law school, the Kardashians have a bit more style (picture one of them rocking a green minivan for ten years).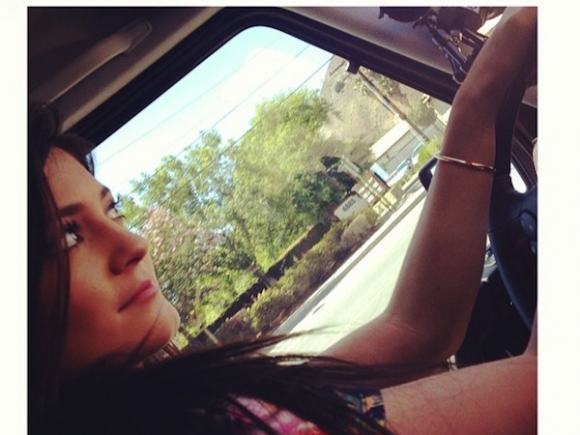 Not only does Kylie Jenner have a sweet Mercedes-Benz G63 AMG, she has already sent it off for custom paint. Kylie decided to go with a fully murdered out G63 AMG and had it painted flat black instead of the shiny black that it had when it was her mother's. It's going to be so embarrassing when she and Kim Kardashian mix up which flat black G63 in the driveway after family functions, so hopefully Kim Kardashian drives her $1 million Dartz armored car to the annual picnic.
Images via Celebrity cars Blog.