Car Loan Interest Rates Rising
Interest rates for new car loans granted by auto finance companies hit a record low in March, with an average percentage rate of 2.74, but rose in April to 2.79%, according to SubPrime Auto Finance News. The increase in new car loan interest rates was small from March to April, but may be an indication of future trends.
The amount financed on car loans also rose, from an average of $27,999 in March to $28,115 in April. April's average car loan amount was the second highest in history. The rise could be attributed to many things, one of which could be that auto sales are improving.
The average loan-to-value ratio stayed the same at 89 from March to April. This means that the average customer's car loan was for 89% of the value of the vehicle.
If the increase in new car loan interest rates continues, we probably won't see rates this low for a while, especially not when coupled with the heavy new car incentives manufacturers and dealers are offering. If you're considering buying a new car while interest rates are low and incentives are high, you might want to act quickly while low rates on car loans are still available.
The average new car loan interest rate for commercial banks for the months of March and April are currently unavailable, but the February average was 6.92%.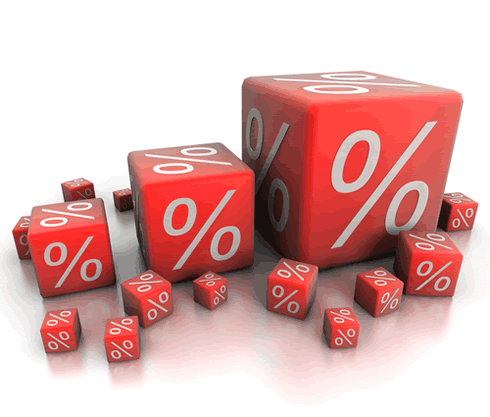 Picture via tutor2u.net.