Car Shoppers Choosing Practical Vehicles Again
Kelley Blue Book's latest data shows that consumers are interested in more practical vehicles. KBB.com's weekly Hot Car Report shows that four of the five vehicles enjoying the most shopping activity growth on the site were sedans, Auto Remarketing reports.
The Chrysler 300 saw an increase of 31.2 percent, the Toyota Avalon increased 28.1 percent, the Volkswagen CC increased25.1 percent and the Mitsubishi Lancer was up 23 percent. The leading vehicle in the report, the Mazda CX-9, is a crossover vehicle, and saw an increase of 34.2 percent.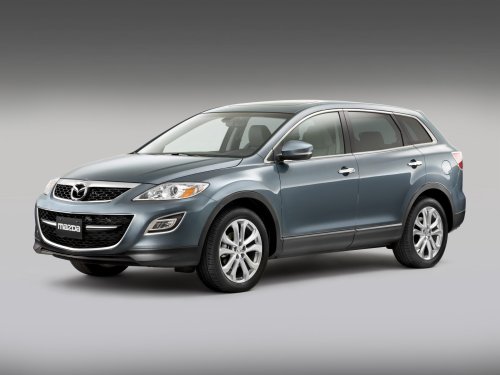 "It pays to point out that four out of the five top movers in our Hot Car Report are all sedans," said James Bell, executive market analyst for Kbb.com.
"While much has been made of the influence of the SUV in the overall market, there still is significant interest in vehicles that are more closely tied to the average buyer's needs. A trait of 'buying the most vehicle for the dollar' seems to be deeply ingrained in the American psyche."
KBB's report shows that the Nissan Murano, BMW X6, Mercedes-Benz SLK-Class, Buick Lucerne and Porsche Panamera all showed declines in shopping activity growth.
KBB also looked at new and redesigned vehicles and saw a trend of consumer interest in Korean vehicles. The 2010 Suzuki Kizashi saw the biggest increase, at 21 percent. The 2011 Hyundai Sonata increased 15 percent, the 2011 Kia Sorento was up 10 percent and the 2010 Hyundai Tucson increased 6 percent.
With gas prices on the rise again and consumers scaling back in this economy, it's possible that consumers are looking at vehicles they need, not vehicles they want.