Chevrolet Volt or Nissan Leaf – Which Auto Lease is a Better Deal?
GM announced the price of its Chevrolet Volt and a lease option for the electric car Tuesday. The long-range electric sedan will cost $41,000 before a federal tax credit of up to $7,500. It's expected to arrive in dealerships at the end of this year, but shoppers can pre-order now.
GM's lease deal for the Volt (pictured below) is for three years and will cost $350 a month after a $2,500 down payment. The reason the monthly lease payments are so low at $350 is because this price includes the full $7,500 tax credit, which makes the sales price of the car $33,500.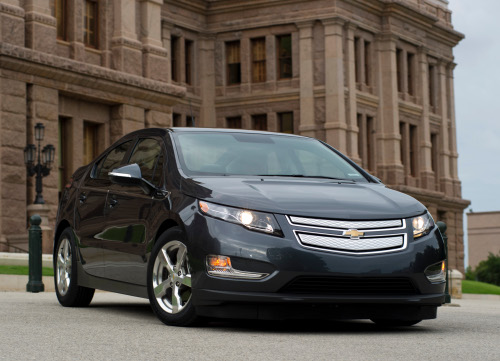 The Nissan Leaf, which will arrive at dealerships about the same time as the Volt, has a base price of $32,780 before the federal tax credit, which would take the price down to $25,280. Shoppers can also pre-order their Leaf (pictured below) now. The Nissan Leaf SV, the base model, can be leased for three years at $349 a month. Leaf shoppers will need $1,999 at lease signing.
Obviously, you're saving $501 up-front if you lease the Nissan Leaf, as it requires less money at signing. You'll also save $36 over the length of the lease since it's $1 cheaper per month than the Chevrolet Volt.
A savings of $537 by leasing the Leaf isn't that much. Over 36 months, you're only saving $14.92 per month. So it really comes down to your personal preference, vehicle performance and insurance costs.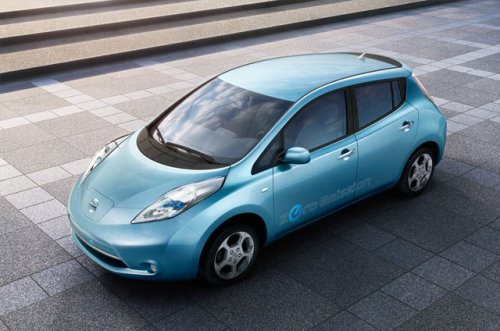 Both electric cars will have eight-year warranties on their battery packs, and standard bumper-to-bumper warranties for the length of the lease.
The Leaf relies solely on a battery and can go up to 100 miles per charge, while the Volt can go up to 40 miles on its battery and 300 additional miles on its back-up gas engine.
The Volt looks a little bigger than the Leaf when looking at the interior space. So if you have kids or need more interior room, the Volt may suit your needs better.
It's hard to want to pre-order a car you can't even test-drive yet, especially since the technology is so new. There's nothing to compare these electric cars to, so it's hard to say which car drives better.
You'll probably need a credit score of at least 700 to qualify for these lease programs. Lessees should realize there won't be much wiggle room on the prices since these cars are new with brand-new technology. Both cars are environmentally friendly, and if you're into being green, they both have a pretty good lease deal to go along with it.
Volt image via GM. Leaf image via Nissan.