Want a New Chevrolet Volt? Opt For the Lease
If you want to try out the new Chevrolet Volt electric car, your best bet would be to lease it. Not only is the car's MSRP $41,000, which would make the auto loan payments pretty high, but the technology it uses is new.
It's hard to predict what you'll get if you trade it in after several years or how much the maintenance will be. For these reasons, among others, you might just want to lease, or essentially rent, the car for a few years and give it back. You'll probably need a credit score of about 700 to lease a new Volt.
GM announced today an auto lease incentive on the new Volt and is starting to take pre-orders for the long-range electric car. Shoppers can lease the Chevrolet Volt for as low as $350 a month for 36 months with $2,500 due at lease signing.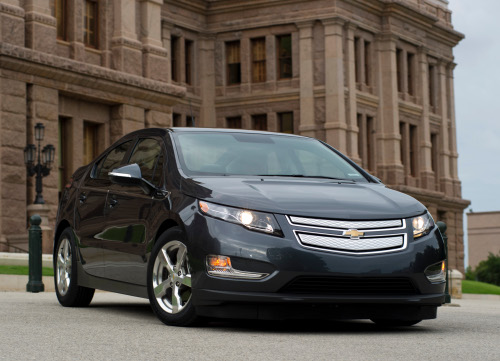 The Volt qualifies for a federal income tax credit ranging from $0 to $7,500, which would bring the price of the sedan down to $33,500. The monthly lease payment incentive reflects the maximum tax credit, which goes to the lessee. The car will arrive in dealerships at the end of 2010.
"The Chevrolet Volt will be the best vehicle in its class…because it's in a class by itself," said Joel Ewanick, vice president of U.S. marketing for General Motors, who made the announcement at the Plug-In 2010 conference. "No other automaker offers an electrically driven vehicle that can be your everyday driver, to take you wherever, whenever. The Volt will be packed with premium content and innovation, standard."
Lessees and buyers will also receive five years of GM's OnStar service and an eight-year, 100,000 mile battery pack warranty.
If you live in California, New York, Michigan, Connecticut, Texas, New Jersey and the Washington D.C. area, you can pre-order your Volt now at your Chevrolet Volt dealer. Visit www.getmyvolt.com to find a list of dealerships that will sell the Volt.
Image via GM.